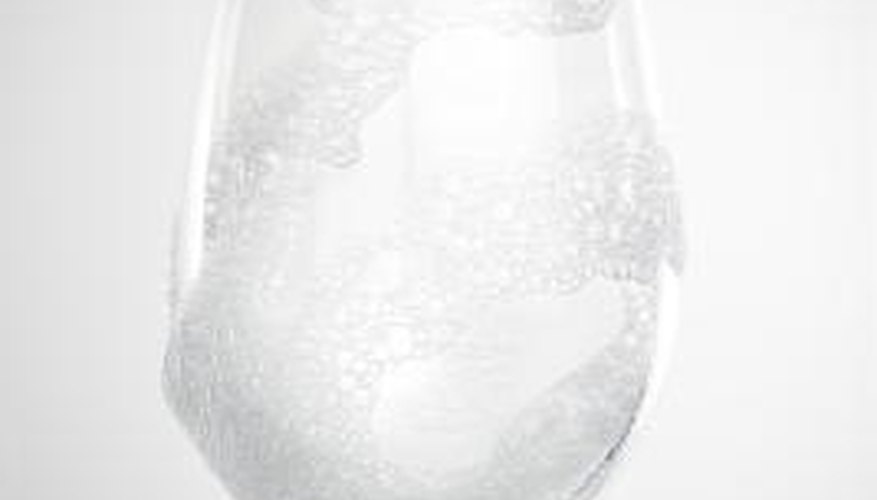 Unfortunately etched glass is permanent, but luckily the film is not. A rinse agent is especially helpful if you have hard water. The rinse agent is an additive that will make your dishwasher water sheet off dishes and rinse away residue, which means fewer spots. There are a couple of ways to soften your dishwasher's water: Experiment to see which one works best for your situation.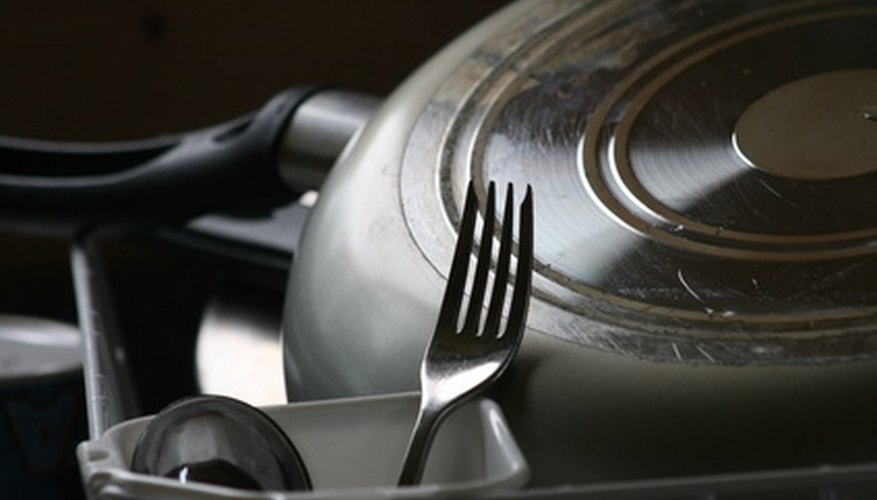 Soften your dishwasher water with a water softener. Keeping the water soft could expand the life of your dishwasher. A home water softener can be plumbed to your dishwasher, so your dishes will be washed with soft water.
Keep your water hot, between 130 to 150 degrees, which can be adjusted on your home hot water heater.
Use a rinse agent which can be purchased and added to your dishwasher, or as a alternative, pour 1 1/2 cups of white distilled vinegar in the bottom of your dishwasher with each load.
Clean your dishwasher once a month with a dishwasher cleaning product that you will run through the empty dishwasher.
Things You Will Need

Water softener
Rinse agent or white distilled vinegar
Dishwasher cleaner