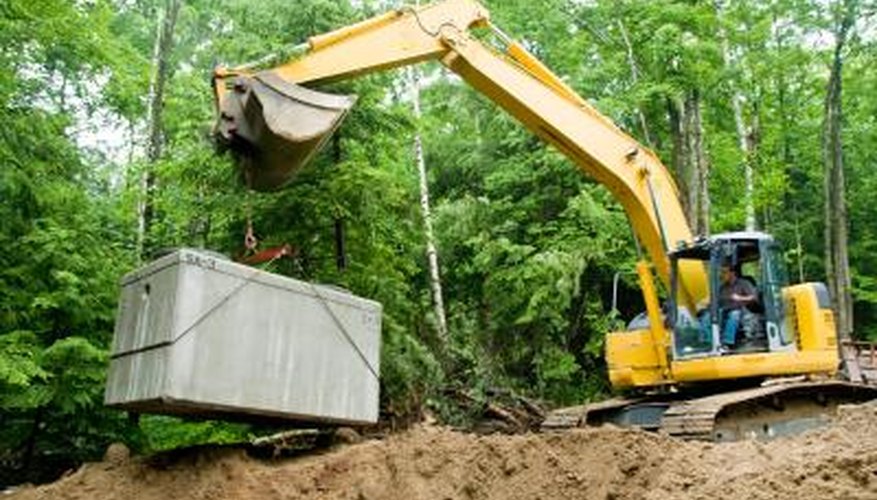 Taking the time to clean your septic tank adds long life to your field drain or cesspool. A little knowledge goes a long way in making the cleaning process simple and effective.
Step 1
Locate the septic tank lid. Original blue prints are helpful in finding the septic tank.
Step 2
Uncover the dirt from the septic tank lid and from the front and rear baffles. The baffles are usually located about 2 feet behind and in front of the main access lid.
Step 3
Remove the main access lid and the baffle access covers.
Step 4
Remove sludge from around the inlet and outlet pipes located within the front and rear baffles.
Step 5
Have a professional pump out the entire tank.
Step 6
Replace baffle covers and main access lid. Ensure that the lids are firmly in place without any gaps.
Step 7
Fill in dirt over the septic tank. Pack dirt down as you fill the holes in.
Step 8
Mark the septic lid and baffle locations for future use.