Planning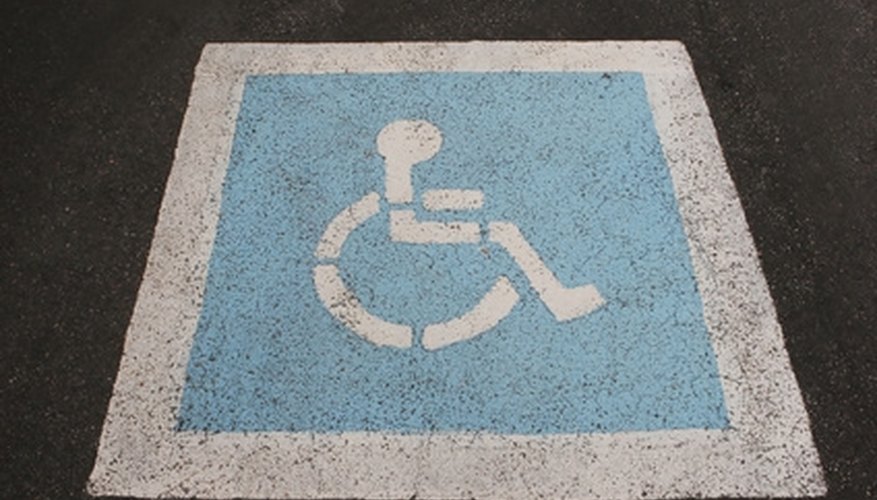 Building a ramp yourself is inexpensive and relatively easy to do if you or someone you know has carpentry skills. A building permit may be required before building the ramp, so be sure to check with your local government before you begin construction.
Determine the location for the ramp and whether it will connect to a deck or be freestanding. Measure the height of the deck that you plan on using the ramp with and figure that your ramp must have 1 foot of length for every inch of height. For example, if the deck is 18 inches high, the ramp must be 18 feet long.
Research the guidelines and regulations for building a ramp according to the Americans with Disabilities Act. Obtain a building permit if one is required.
Draw out plans for the ramp. Be sure to factor in space and any pipes or wiring that may be underground. You may want to contact the utility company before digging holes near a home.
Building the Freestanding Wooden Ramp
Measure the 3/4 inch plywood 5.5 feet by 1.5 feet and cut out the rectangle shape using the circular saw. Then cut the plywood into two equal triangles by cutting the plywood diagonally with each triangle being 1.5 feet tall and 5.5 feet long. These two pieces will be used as the sides of the ramp. Set them up apart from each other with both going in the same direction.
Cut the two 8-foot 2-by-4s in half, creating four 4-foot long boards. Lay the four boards between the two triangle pieces of plywood to create the frame of the ramp. Position one board at the bottom back corner of the vertical side, one board on the top between the highest points of the plywood, one board in the front between the two front tips of the triangle and the last board halfway between the highest point and lowest point of the angle of the triangle on the top of the ramp.
Screw together the 2-by-4s and plywood to create the frame of the ramp. Use two screws for each board.
Measure the plywood 4 feet 1.5 inches by 5 feet 8.4 inches. Cut the plywood using the circular saw. Lay the plywood on the frame and attach it using the screws. Be sure to use two screws for each board you're attaching the plywood to.
Things You Will Need

Tape measure
Pencil
4-foot-by-8-foot 3/4-inch pressure treated plywood, 2 sheets
8-foot-long 2-by-4, 2 pieces
Screws
Chalk line
Circular saw