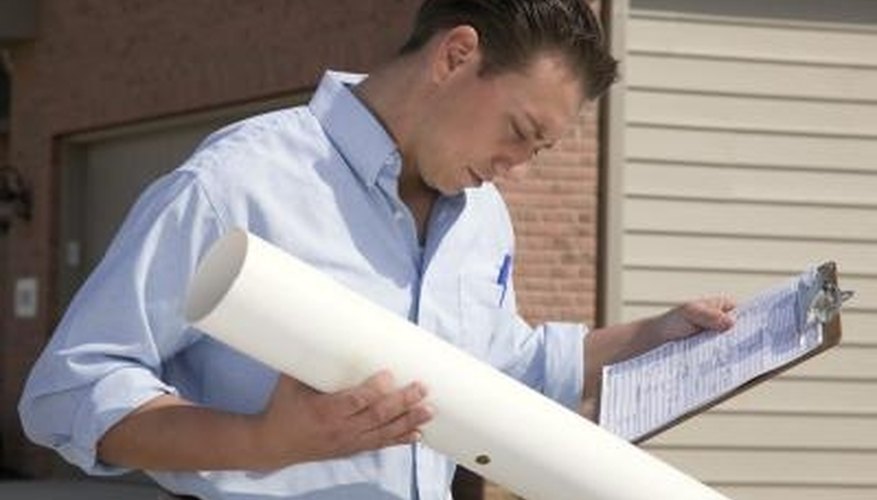 While no official report corroborates this, it is often believed that the pipe begins to break down over time and will become brittle and unstable if left in too long. If you have a water system with polybutylene pipe, chances are that you will eventually need to replace at least a section. Fortunately, this is not an especially difficult procedure.
Expose the pipe you need to replace, if necessary. This may require breaking through a wall or digging up a section of turf, depending on the pipe's location.
Cut through the desired section of pipe with a hacksaw or pipe cutter. Discard the old section of pipe.
Measure the appropriate length of replacement pipe. Make sure to shorten your measurements by an inch or two to account for the space for the pipe connectors you will need to install.
Apply PVC cement primer to the insides of both pipe connectors and allow to dry, then apply PVC cement to both pipe connectors.
Place the PVC connectors onto the polybutylene pipe left when you removed the first section. Give the connectors a half-twist to ensure a solid bond between the pipe and cement.
Cut out the needed length of replacement pipe and apply PVC cement to both ends.
Install the new pipe into the two connectors and give it a half-twist to ensure a solid bond.
Things You Will Need

Hacksaw or pipe cutter
Pipe connectors
Replacement pipe
Measuring tape
Marker
PVC cement primer
PVC cement
Tips
When you are done with the operation, your pipe system should look like this: Old Pipe - Connector - New Pipe - Connector - Old Pipe

You may need to bend the old pipe a little to get the new pipe into the connectors.