Layout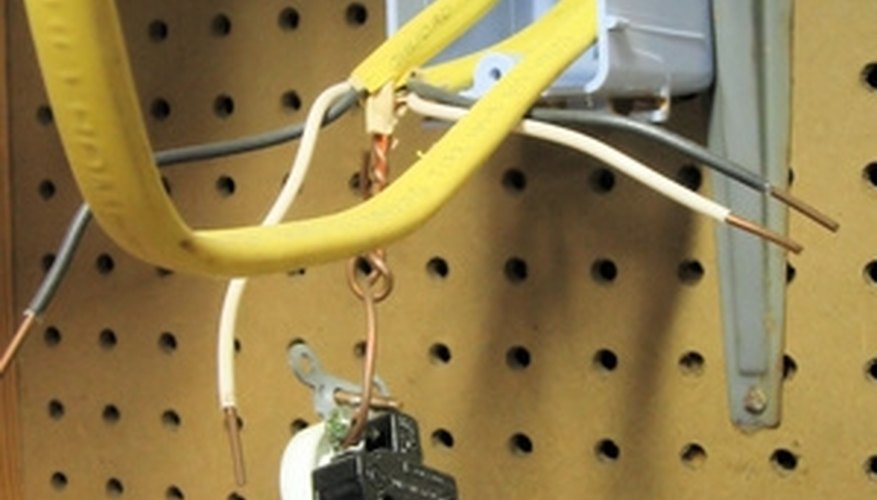 The process of wiring a woodworking shop is similar to wiring any production shop or commercial building. In the event you may lack sufficient electrical experience, the actual installation should be entrusted to an electrical contractor. However, your involvement is needed to ensure the layout and wiring suits your purposes. Enlist an electrical consultant to generate a set of electrical plans based on your floor plan and begin by going over the plans with your electrical contractor.
Walk your woodworking shop with the electrical plan and a measuring tape. Verify the locations of receptacles for power tools and equipment as shown on the plan. Verify the locations of switches and light fixtures as shown on the plan. Typically, an electrical plan for a shop will designate the height of outlets that are to be set other than standard height. These may be convenience outlets over a workbench or a GFI outlet for an air compressor.
Verify the actual dimensions and locations of workbenches, large power tools and accessory equipment. Check the spacing and height dimensions for outlets that are shown on the plan.
Discuss the layout with your contractor. Use a red pencil to note any corrected dimensions on the electrical plan.
Installation
Oversee installation of the rough boxes and conduits for the receptacles, switches and lights as shown on the electrical plan. Have your contractor pull the wiring in the conduits and terminate each of the wire runs at the location of the sub panel.
Have your contractor set the sub panel and include a grounding rod if the plan calls for one. Label the sub panel using self-adhesive labels and a felt marker. Label the circuits for the table saw motor, an air compressor and air conditioner. Each outlet circuit and light circuit should be labeled for ease in identification.
Observe the techniques used by your contractor to strip wires and install the outlets, switches and light fixtures. Workshop outlets are vulnerable to damage and you may decide to upgrade a light fixture or install a different type of switch at some point. Understanding the installation technique can save the time and cost of calling your contractor.
Ask your contractor to test each circuit under load to ensure the breaker switches are adequate. Run the compressor and air conditioner. Turn the lights on and start the larger power tools. A noticeable drop in voltage can be corrected by installing a breaker with more amperage. Have your contractor upgrade any breakers as needed.
Things You Will Need

Electrical plan
Rough electrical supplies
Self-adhesive labels
Felt marker
Receptacles and switches
Light fixtures
Tip
Permits are required in most localities. Ask your electrical contractor to obtain the necessary permits.