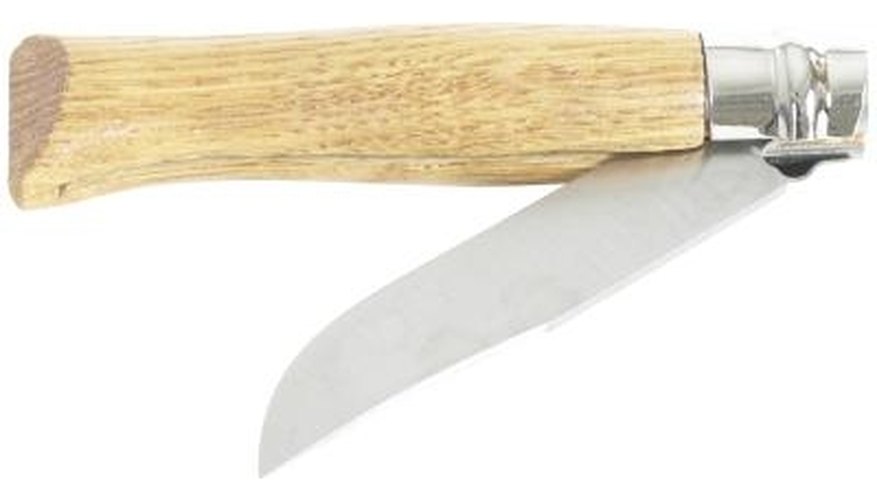 From cutting vegetables in the kitchen to filleting fish by a stream, knives are a valuable everyday tool. A sharp knife is also a safer knife. A sharp knife edge requires less effort and will slice more easily, reducing the chances of injury to the user. The cutting edge of a knife is sharpened with a whet stone, diamond stone or steel. Once the knife is sharpened, a basic test is used to test the sharpened cutting edge.
Hold a piece of white printer or copy paper by the short or long edge with your hand. Position your hand in the center along any of the four edges for the test.
Hold the sharpened knife with your other hand. Place the blade of the knife on the top edge of the paper.
Angle the knife blade away from your hand that is holding the paper to prevent injury.
Apply downward pressure and cut the paper with a slicing motion, away from the hand holding the paper.
Repeat the cutting process one or two more times. Look for the knife to cut the paper cleanly with little effort. Ripped, torn or crumpled paper indicates that the blade requires additional sharpening.