Glass Top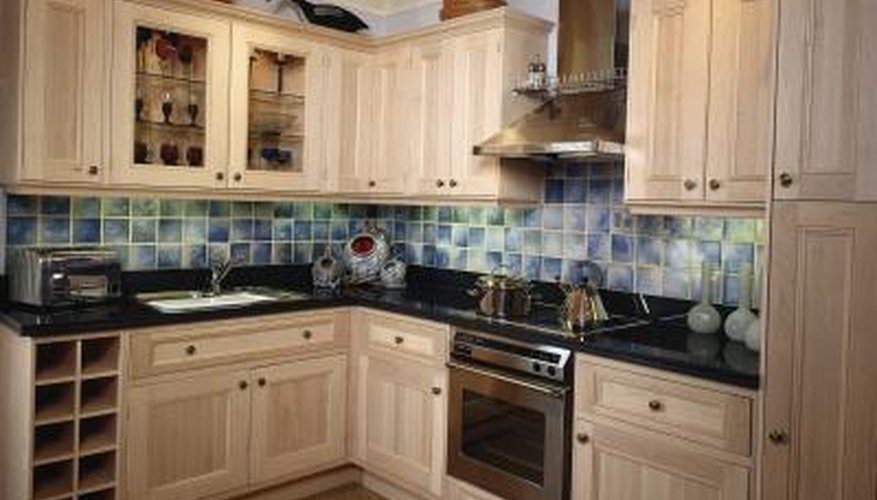 They are smooth and sleek and give kitchens a modern look. Coil burners are the "forefathers," and they are available in the new glass-top stoves and in conventional electric stoves with exposed burners. Glass-top stoves are also called ceramic cooktops, and coils are called radiant-heating elements.
Glass-top stoves are electric stoves with a cooktop surface made from ceramic glass. The glass is not pure glass but is combined with ceramic materials. The materials are molten until they crystallize to form the ceramic glass used for electric cooktops. The glass has properties that enable it to transfer heat from heating elements underneath the surface to the bottom of cookware. Glass-top electric stoves are more energy efficient than gas stoves and conventional electric stoves because up to 85 percent of the heat goes directly to the cookware and does not escape into the atmosphere. This also allows a glass cooktop to stay cooler than a gas stove or an electric stove that does not have a glass cooktop.
Coils
Coils are heating elements used for glass-top and conventional electric stoves. The coils for glass-top stoves are called radiant-heating elements and are beneath the glass. When the stove burner is turned on, the coils begin to glow red and intensify in color as the heating element gets hotter. Coils for conventional electric stoves are on top of the cooktop surface. Like coils for glass-top stoves, they also glow red as they get hot. Coils on glass-top stoves transfer heat through the glass to the bottom of the cookware. The cookware should have a flat bottom to conduct heat from the radiant coil burner properly. Coils for conventional electric stoves make direct contact with the bottom of the cookware and work with most types of cookware, including cast iron, stainless steel and aluminum.
Similarities
Glass tops and coil heating elements are manufactured for electric stoves only. There is no equivalent type of cooktop surface or heating element for gas stoves. Glass could melt or crack if exposed to a gas flame, and radiant heating coils are made to conduct electric currents and are not built to hold natural or propane gas.
Differences
The main distinction between glass-top stoves and coils is that one is a surface material and the other describes a way heat is delivered and transferred. Glass-top stoves are also used with two other types of electric stoves: halogen and induction. Coils only work with radiant heating elements. A halogen glass-top stove uses halogen lamps as the heating element, and induction glass-top stoves use an electromagnetic heat process to transfer heat from the element to the bottom surface of cookware. Prices for glass-top stoves start around $300 for one with radiant coil heating elements, while prices for conventional electric stoves with exposed radiant coil heating elements on the cooktop surface start around $200, as of September 2011.