Virginia Code & Requirements for Liquid Propane Piping Design
Virginia and many other states have adopted numerous international building and safety codes regulating plumbing, property maintenance and those for the design and installation of natural gas and propane lines. The International Fire Code and the National Fuel Gas Code, (NFPA 54), of the National Fire Prevention Association, are also Virginia standards. All work in conjunction with the installation, operation and maintenance of gas piping must be performed in accordance with these codes. This ensures the highest level of building safety for communities.
Permits for Propane Tanks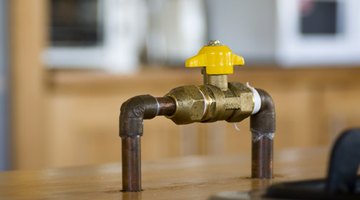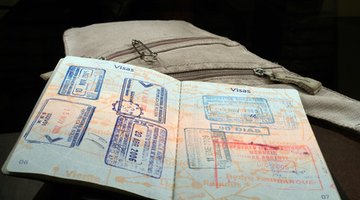 Most propane tanks are 500 or 1000 gallons in size for residential use. All tanks, greater than 500 gallons, must be registered and meet requirements of the State Water Control Board. Permits must be obtained for above and below ground propane tanks. When a home is built, the company installing the septic system often digs the hole for an underground storage tank. Cooperation is necessary to insure the septic system will be placed where it's not driven over or damaged by propane delivery tanks.
Propane Tank Installation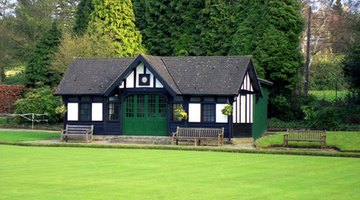 The tank installer places it the required distance from the structure and installation is completed, following regulations. The propane gas line runs from the tank to a gas line stub outside the house. This gas connection pipe extends out through a basement wall a maximum of 2 inches with a minimum height of 18 inches above grade. This connection pipe must be threaded. Copper line cannot be used as a main gas connection line through a concrete wall. The gas connection can't be within 3 feet of a venting window, door or within 5 feet of an ignition source.
Propane Tank Gauge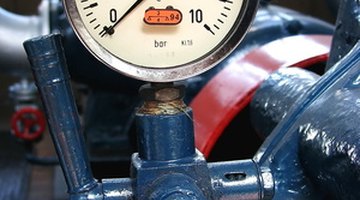 Most tanks have a gauge located under the lid to show the amount of fuel it contains. Tanks are filled to 80 percent of capacity to allow expansion of the liquid gas. The propane tank sits on a concrete pad, and the line is placed in a trench dug according to code. A required pressure test is completed by the installer to ensure pressure meets the requirements and that there are no leaks.
Installing Gas Appliances and Equipment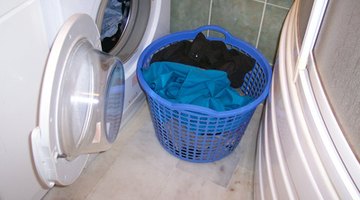 Propane or gas appliances must be installed by a service representative. Required clearance distances between a gas appliance and combustible walls represent minimum requirements for safe operation. This is particularly important when installing a gas fireplace. Permits and inspection are required for all vented gas space heating units, including combo-heaters, which are a combination water and space heater. Shut-off valves must be placed at every appliance hookup.
Venting Pipes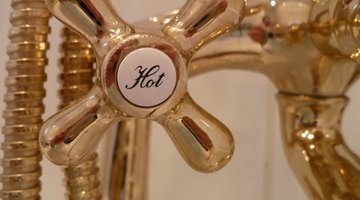 Vents must be properly sized for the appliance, made of approved materials and secured according to code. Duct tape or foil tape shouldn't be used to seal up vent pipes that come apart. Deteriorating vent pipes should be replaced. Care must be taken when installing vents through a wall or ceiling to avoid danger from combustible materials. Fire-stop spacers must be used that ensure a hot vent will not shift and touch a wooden joist or combustible material used in the building's construction.
References
Writer Bio
Nancy Williams has been writing about health-related topics since 1979. Her work has been published in "Prevention," "Nurseweek" and "Senior Life." Williams is a registered nurse with more than 35 years of experience and holds a Bachelor of Science degree in health-care administration. She is working on a book about historic sites in the West.
Photo Credits
gas shut-off valve image by enens from Fotolia.com
passeport image by Loic LUCIDE from Fotolia.com
house image by kruszek from Fotolia.com
pressure-gauge image by Dusan Radivojevic from Fotolia.com
laundry image by timur1970 from Fotolia.com
hot tap image by pncphotos from Fotolia.com
More Articles