Complementary Color Scheme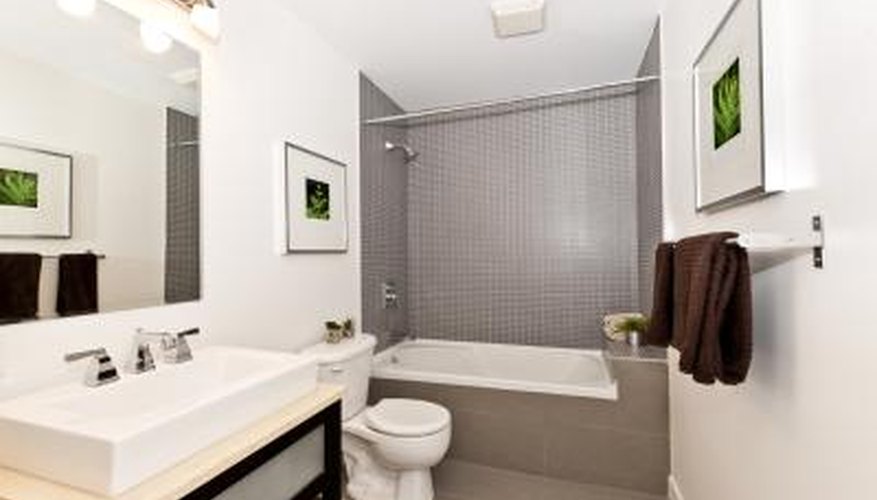 There are six basic color schemes: complementary, split-complementary, analogous, triadic, tetradic, and square. Of the six, four are good choices for a small bathroom because they don't call for too many colors and can make the space feel larger.
When using a complementary color scheme -- which are colors that are opposite each other on the color wheel -- use more of the lighter color. This is important in a small bathroom, because light colors make the room appear larger, and dark colors make a small room look even smaller. Using this color scheme will give the room a vibrant look. One example is pale yellow on all walls with purple accents.
Analogous Color Scheme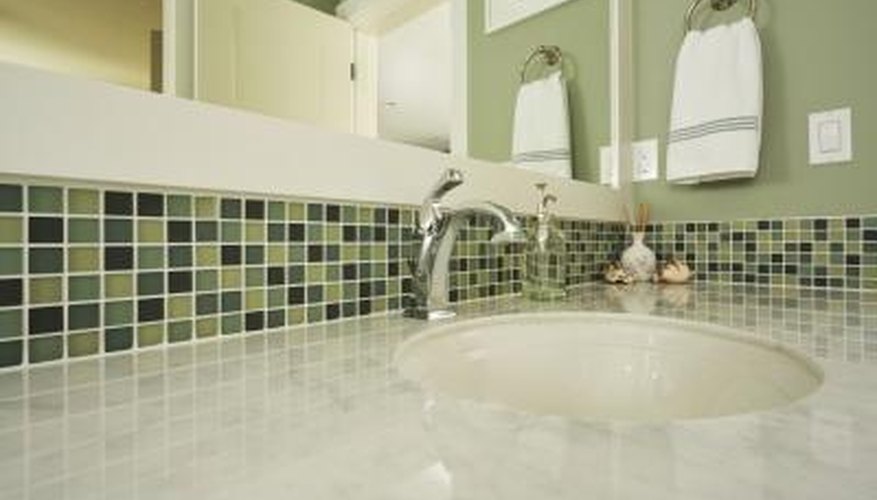 Probably one of the best color schemes for a small bathroom is analogous, which uses three colors that are beside each other on the color wheel. This is a great combination, because the color combinations tend to be easy on the eye. Some examples of analogous color combinations that you can use in a small bathroom are blue-green, green and yellow-green or yellow, yellow-orange and orange.
Triadic Color Scheme
The triadic color scheme works in a small bathroom, because even though you're using three colors, one will always be lighter than the other two. This lightest color should be used predominantly. To create a triadic color scheme, choose colors that are spaced evenly around the color wheel. Select one color, and then count two or three spaces over on each side to select a second and third color. One triadic color scheme is yellow, violet and green. Use more yellow in a small bathroom, because it's not as bold as the other two.
Split-Complementary Color Scheme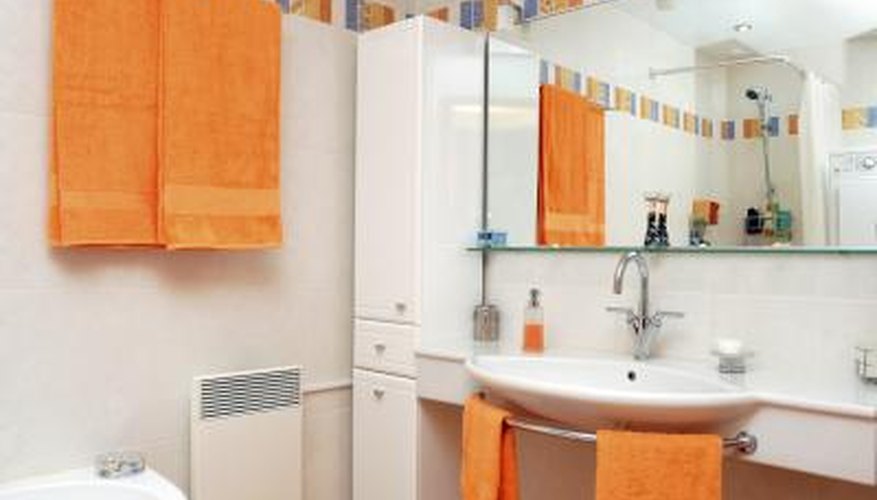 A split-complementary color scheme uses one color and the two colors adjacent to its complement. This color scheme is not as vibrant as a complementary color scheme. As with the other schemes, use more of the lightest color in a small bathroom. For example, use yellow-orange as the main color and the two colors beside its complement, which are violet and blue, as accents.