The Best Air Fresheners for Sensitive People
Multiple Chemical Sensitivity (MCS) is a mysterious syndrome that plagues up to 45 million sufferers each year. Symptoms are similar to those of allergies, and are aggravated by a variety of chemicals, such as those found in cigarette smoke, cleaning products and air fresheners. People suffering from MCS, asthma, allergies and other conditions that are aggravated by chemicals often have reactions to chemicals that others can't even detect. Symptoms range from stinging eyes, sore throat and headache to wheezing, rashes and muscle pain. While everyone wants a fresh, clean-smelling home, few people want the discomfort that can arise from the chemicals commonly used to produce sweet fragrances. Whether you suffer from chemical sensitivity or know someone who does, learn how to reduce or avoid allergic reactions with natural, chemical-free air fresheners for sensitive people.
Essential Oils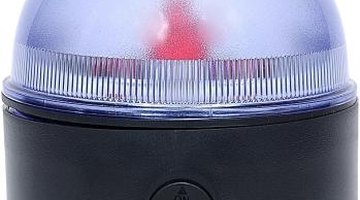 Essential oils are derived from parts of plants, including herbs, spices, fruits and flowers. Natural or organic essential oils are relatively inexpensive and chemical-free. Cedar wood, tea tree, eucalyptus, lemon and bergamot essential oils will deodorize a room naturally, while oils such as chamomile, orange, lavender, ylang ylang and sage can improve mood and relieve stress. Essential oils give your home a pleasant scent without the chemicals typically found in air fresheners. Mix a cup of water with 8 to 10 drops of oil, pour into a spray bottle, and spray toward the center of the room. Alternatively, essential oils can be mixed with a few drops of water and heated in a burner over an unscented tea light candle.
Herbs and Flowers
Like essential oils, fresh herbs and flowers will perfume and refresh a home with natural, plant-based fragrances. Potted herbs such as basil, thyme and oregano are useful in the kitchen for cooking, and will perfume the air with savory scents. Tie sprigs of rosemary together and hang like mistletoe around the home for that clean pine smell. Keep bouquets of flowers on tables or windowsills for an uplifting floral scent. For allergy sufferers, substitute flowers with a bowl of dried herbs and whole spices for a chemical- and pollen-free air freshener.
Beeswax Candles
Beeswax is a natural alternative to scented candles made with harsh chemicals. Beeswax candles burn slowly, filling the air with a light aroma of honey. Make your own beeswax candles for a fun craft project, or purchase them. Many organic and eco-friendly stores carry beeswax candles as a green alternative to chemically scented candles.
Air Fresheners
Few things freshen the air in your home better than open windows that allow plenty of sunlight and gentle breezes into the house. But for allergy sufferers, pollen and dander can aggravate or worsen symptoms. To freshen the air in your home without scenting it, try an air purifier. Air purifiers can remove up to 99.7 pollutants and impurities from the air within 800 square ft. or more. No scents, no chemicals, no pollutants -- just clean, fresh, breathable air.
References
Resources
Writer Bio
Debra Pachucki has been writing in the journalistic, scholastic and educational sectors since 2003. Pachucki holds a Bachelor's degree in education and currently teaches in New Jersey. She has worked professionally with children of all ages and is pursuing a second Masters degree in education from Monmouth University.
Photo Credits
Zedcor Wholly Owned/PhotoObjects.net/Getty Images
More Articles