Solid Stains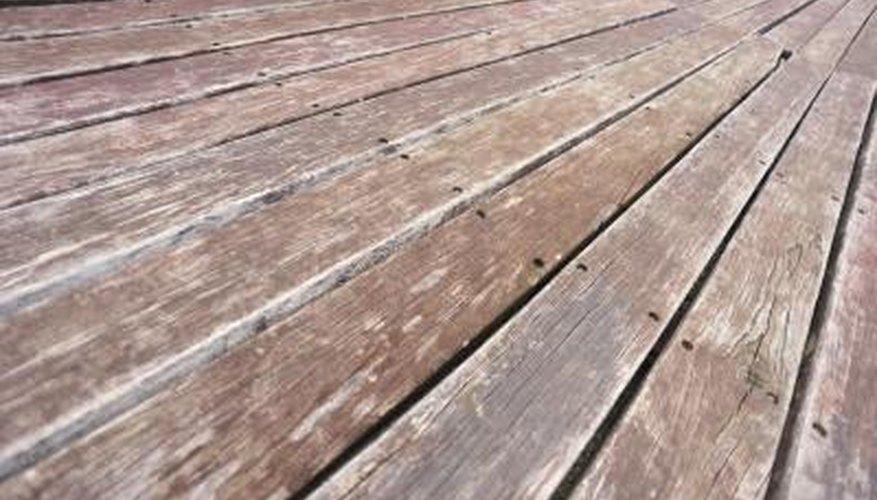 If you choose a solid stain, your choices are unlimited, as most paint companies can tint solid stain to almost any color under the sun. With transparent stains, the underlying color of your wood deck will affect the outcome, so always test the stain color on some scrap wood or an out-of-the-way area first.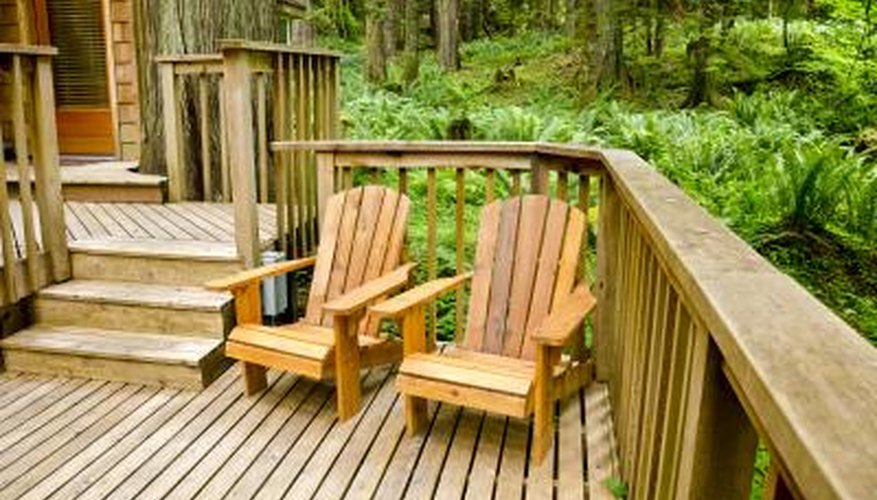 Solid stains are opaque and will not reveal any of the underlying wood color. Solid stain is applied like paint, although it has a thinner consistency and allows the texture of the wood to show. Solid stains are a good choice for heavily discolored wood decks, and most paint stores carry solid stain tint bases, which can be mixed in almost all of the available paint colors except for some of the very deep jewel tones such as brilliant red and yellow. Solid stain can typically be matched to any of the paint colors on your house.
Transparent Wood Stains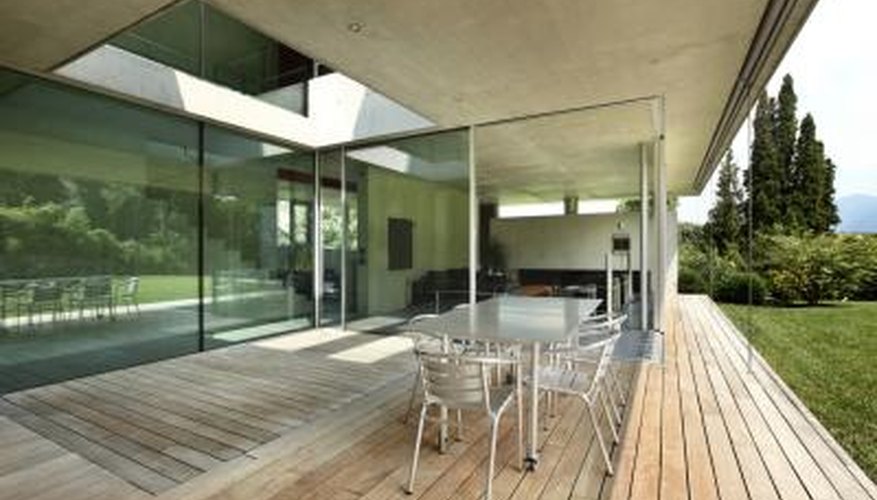 The most common stain used on decks is transparent oil-based stain. It allows the grain and underlying color of the wood to show through, and comes in colors that match traditional wood tones, like cedar, redwood and chestnut. The more pigment you have in deck stain, the better it will protect your wood from damaging ultraviolet sunlight, according to the Reliable Remodeler website.
Weathered Look Colors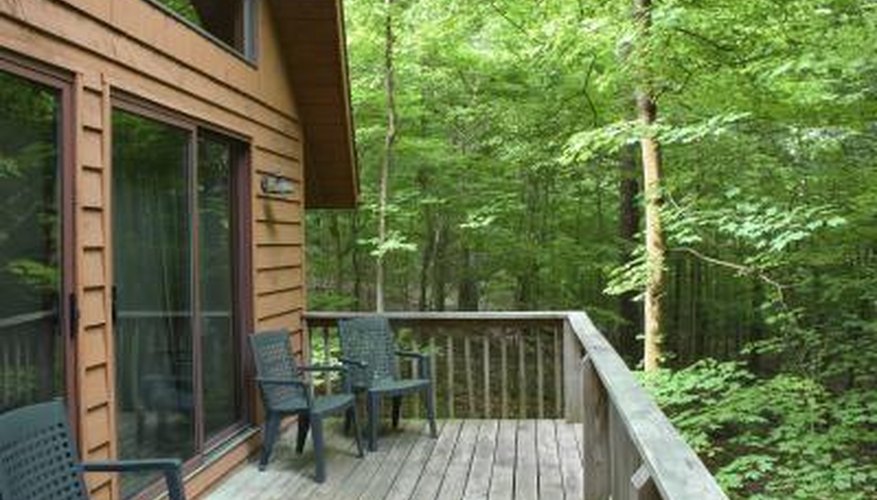 Deck stains are also available in different shades of gray to give your deck a weathered look. While it may be tempting to simply leave your deck untreated and let it weather naturally, the North American Deck and Railing Association (NADRA) states that applying stains or water repellents "significantly" prolongs the life and beauty of a wood deck.
Fanciful Colors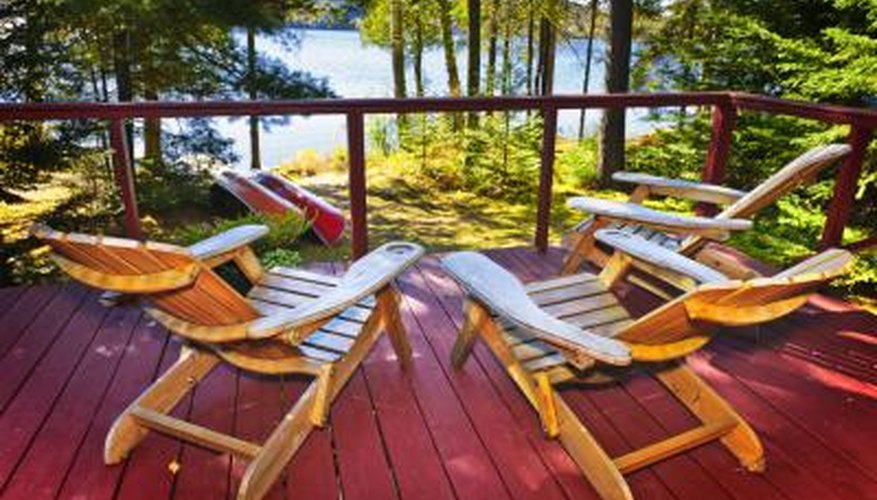 If you want a transparent stain instead of solid stain, but like the idea of more fanciful colors like blue, green or pink, look beyond your big box home improvement store. Independent retailers and paint stores who sell better quality brands of stain are more likely to carry "non-traditional" stain colors.
Two-Tone Decks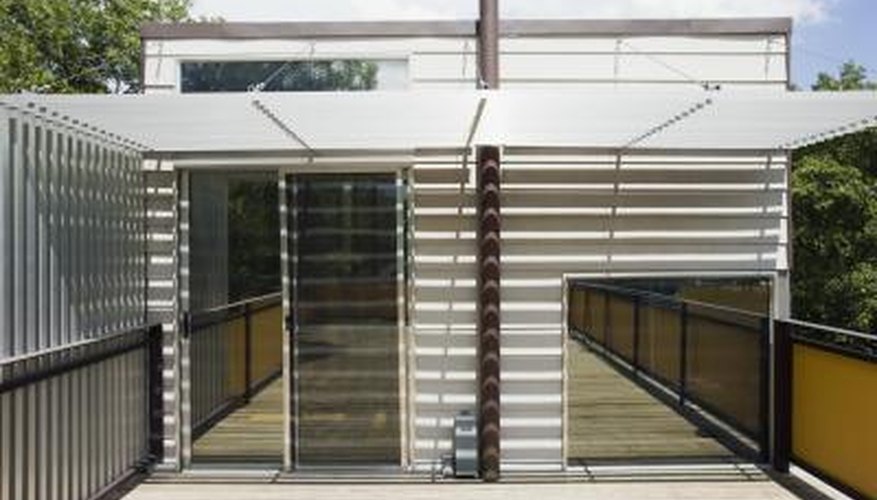 Consider using two (or even more) colors of stain for your deck. If your deck has several levels, accentuate a seating or patio area with one color, and use another for the surrounding deck. Highlight steps and stairs for safety by staining them a different color for added visibility. If your deck has railings, they can be stained a different color--perhaps white or light gray to match your house trim--in contrast to the decking. Just remember that whatever color stain you use now will affect the color of future transparent stain jobs.