Floor to Ceiling Stall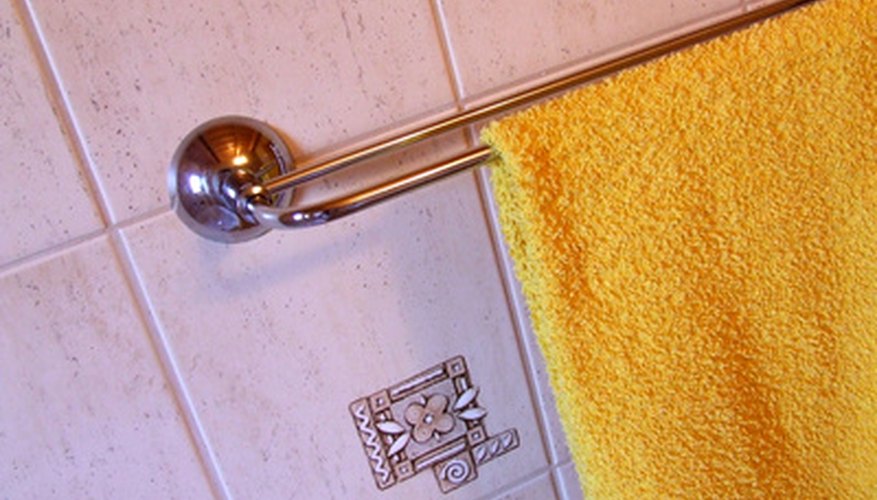 Spending a little extra time on basement shower planning can result in a spa-like getaway located right in the lower level of your own home.
The best way to maximize a small shower space is to build a glass stall without the floor curb from the floor to the ceiling. Floor curbs along the edge of a shower use up space; therefore, using only the floor with a drain maximizes the shower's floor space. The glass creates an open feeling and does not obstruct your view of the bathroom, so the entire room feels open. By using glass segments, other than the door, that range from the floor to the ceiling, you make the shower stall appear larger. The benefit of leaving an opening just above the door is to let the steam out and prevent a feeling of being boxed into the shower.
Continued Tile
A basement shower benefits from a continuation of tile from the shower walls to the floor. This design technique prevents the shower from feeling like a small box because the color and material theme flow throughout the unit.
Lining the entire shower with tile also allows you to maximize the shower's space because you can create built-in shelves with the walls. The shelves can protrude from the wall or sink into the wall, which displays a box-like effect.
Convenient Shower Head
Basement ceilings are often much lower than the ceilings in other rooms around your home; therefore, installing the appropriate shower head is important. Traditional shower heads are installed on a side wall near the top, but if you apply this technique to a basement shower with a low ceiling, the spray of water may not flow over your head because the shower head is not high enough. Using a large shower head that is placed on the shower's ceiling and mimics rainfall combats the low ceiling issue and provides an element of shower luxury.