Permit Required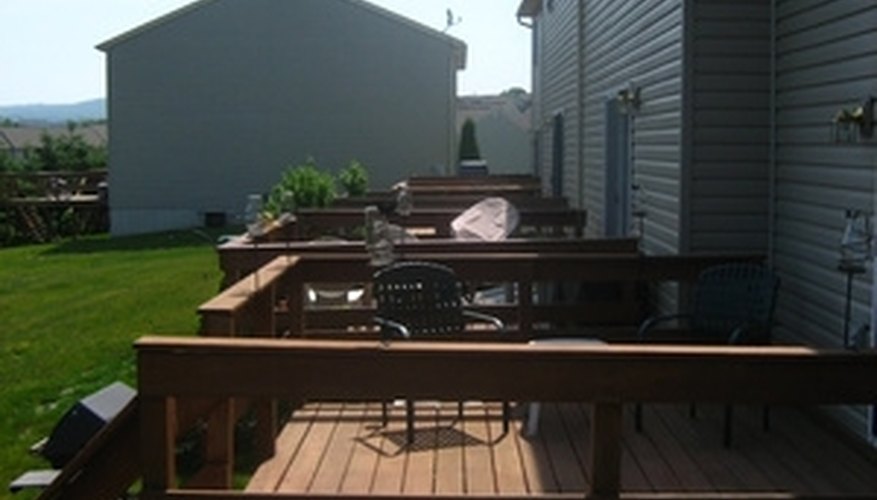 Like other areas in Canada, building a deck in Clarington is subject to certain codes and regulations.
Building a deck in Clarington that is larger than 108 square feet (or 10 square meters), requires a building permit. A permit is also needed if a deck is attached to a dwelling and is more than two feet (.60 meters) above grade. The cost of a permit to build a deck is $85 per deck.
No Permit Required
An unattached deck with less that 108 square feet (or less than 10 square meters), does not require a permit to build the deck. The requirements of the Clarington zoning by-laws still apply, however (see Resources).
Inspections
Several inspections before, during and after building a deck in Clarington are required. Inspections are required before concrete is poured, when structural framing is complete (before platform and guard rails are in place) and upon completion of the deck with guard rails and deck boards in place. Inspections must be called for before 3:00 p.m. a day in advance.
Extras Required
Drawings must be submitted with the deck permit application. If you draw them yourself--plans must be to scale. The Building Division will provide samples of standard deck plans at no cost, which can be used when submitting a permit application or used as examples when drawing plans. A site plan or survey of the entire lot, a floor plan of the proposed deck with dimensions and a cross section that shows the construction materials and assembly plan must also be provided.
When complete, bring two copies of the plans to: The MAC Building 3rd Floor 40 Temperance St. Bowmanville, Ontario