Egyptian Cotton Sheets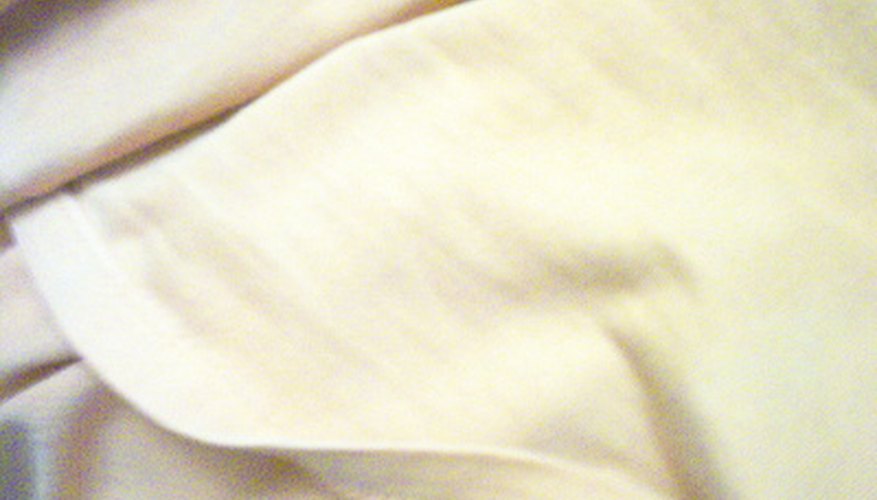 Cotton, linen or cotton blend sheets are popular for their breathable fibers and ease of cleaning. Generally, when buying sheets, included are the fitted sheet that covers the mattress, a top sheet, and two pillowcases. Cotton sheets are rated by the thread count. The higher the thread count, the softer and more breathable the sheet is.
Egyptian cotton sheets are widely popular and generally the standard in high-quality bedding. Egyptian cotton is durable, soft and does not produce much lint. Thread count for Egyptian cotton sheets start around 300 and can go up to 1500. Popular brands include Luxury Manor, Andiamo and Camden Collection. Egyptian cotton can be bought online or most home goods stores. Prices range from $35 to $200, as of October 2010.
Organic Cotton
Organic cotton is grown without the use of pesticides, herbicides and fertilizers. If an organic product is certified, it will have a United States Government approved 3rd party certification to ensure authenticity. Some believe that chemicals used in regular cotton production can seep into the body through the pores. Certified organic cotton is a surefire way to avoid that. Popular organic cotton sheets are made by West Elm, White Lotus Home and Coyuchi. Organic cotton is also popular for infant or child bedding.
Pima and Supima Sheets
Pima cotton is a high quality, long strand cotton similar to Egyptian. Supima is made from the longest pima strands. The longer the cotton strand, the softer the sheet will be. Thread counts for Pima and Supima generally range from 200 to 800. Popular brands include Palais Royale, Wamsutta and Calvin Klein. Cost varies based on thread count.