The Best Dishes for Microwave Ovens
Microwave ovens have added a dimension to what can be created in kitchens around the world. Whether used at home or in commercial situations, microwaves speed the cooking process. Picking the best dishes to use in your microwave is a matter of preference. But be sure that any dish you use is marked microwave safe and contains no metal.
Glass and Ceramic
Microwave-safe glass and ceramic dishes come in many shapes, sizes and designs. From pans that are oven safe to serving dishes, this kind of cookware has made food preparation even more efficient by allowing the family cook to put a dish in the oven, take it out and set it on the table immediately. Glass and ceramic cookware, however, must be heat resistant, as well as completely free of any metallic ornamentation. For example, a gold border edging a dinner plate or glass bowl disqualifies it from being microwave safe.
Stoneware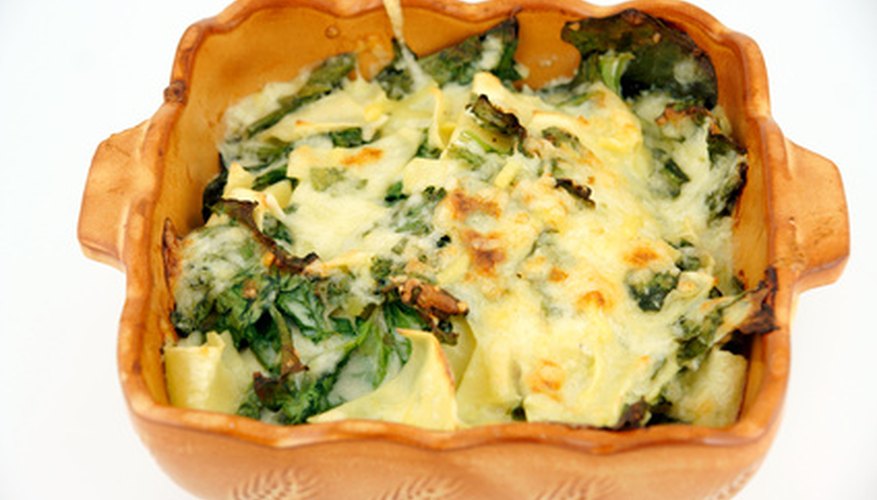 Stoneware has become a popular style of dinner and bakeware. Microwave-safe stoneware must be free of any metal substances, Food and Drug Administration-approved for food and able to handle high temperatures. Unglazed stoneware stones are also available for use in microwaves. These can be used to fry bacon and reheat leftovers.
Plastic
Plastic microwave dishes are not only popular and inexpensive, but also easy to transport, making them very lunchbox friendly. The nonbreakable properties of plastic containers allow them to handle both heat and cold. For that reason, they're an excellent choice for the microwave. All-plastic microwave containers are made from food-grade plastic and approved by the FDA. Not all plastic containers are considered microwave or food safe and should be carefully chosen. Containers that are safe are clearly marked microwave safe.