How to Make Your Own Fireplace Kindling
One of the best parts of owning a fireplace is tending to your own firewood. A simple part of that process is collecting and preparing your own kindling. Kindling is the intermediate stage of building a fire, using small and medium-sized bits of wood to go from ignition to a fire that is ready to have logs put into it.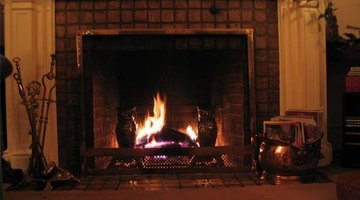 Making kindling requires collecting and shaping wood scraps into the right size, and then making sure they are properly seasoned for easy burning.
Take a box or basket out into a wood lot and start collecting twigs, pine cones, sticks and small branches.

Use the hatchet to chop and split big sticks and small tree branches into medium-sized kindling. The twigs and small sticks will serve as small branches. Also, chop anything that looks like it is longer than the width of your hearth down to size.

Place the prepared kindling in a dry place for at least 3 months.