What Is Arcoroc?
Table of Contents
Arcoroc is a brand of Arc International, a 100 percent family-owned limited liability corporation. Founded in Arques, France, in 1825, the company offers numerous brands to both the commercial and consumer market.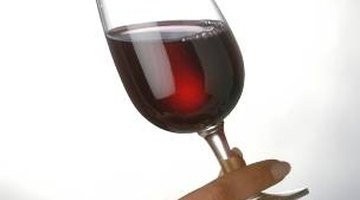 Many of these have become household names including Luminarc everyday tableware, Cristal d'Arques formal crystalware, Pyrex cookware, the Chef & Sommelier line of professional glassware and Arcoroc glassware for the commercial food service market.
Benefits
Restaurants and other food service institutions such as educational and industrial cafeterias, hospital food service companies and others use commercial grade serving pieces because they are typically tougher than consumer grade dishes. Arcoroc dishes, serving pieces and glassware are engineered to withstand sudden changes in temperature of up to 135 degrees Centigrade and tempered to increase their useful life to up to 50 times greater than consumer grade dishes.
Maintenance
In order to maintain the beauty and serviceability of Arcoroc products, the company recommends using a plastic spatula to remove excess food particles prior to washing. Contact between glassware should be avoided whenever possible to prevent scratching. Metallic flatware should be washed separately. Arcoroc products are designed to handle commercial dish washer usage. Follow the dish washer manufacturer's recommendations regarding water temperature, wash time and dish-washing detergent.
Safety
Arcoroc research and design has developed glassware that is extremely rugged, but is also health and safety conscious. The tempering process helps to prevent breakage when a glass is accidentally dropped but in the event a break does occur the glass is engineered to break with a minimum of sharp edges which could otherwise cause painful cuts.
Environment
Arc International and its subsidiary brands are committed to environmental sustainability. All opal glass, glass and stainless steel products manufactured by Arcoroc are recyclable.
Health
Arcoroc products which are manufactured from Opal Glass are among the least porous of all commercial dishware, providing a surface that offers no place for bacteria to hide making it particularly attractive to health care food service enterprises. Tests conducted by the independent testing laboratory, Pasteur de Lille (France), showed zero bacterial risk after a single dishwasher cleaning of the surface.
Writer Bio
Mike Parker is a full-time writer, publisher and independent businessman. His background includes a career as an investments broker with such NYSE member firms as Edward Jones & Company, AG Edwards & Sons and Dean Witter. He helped launch DiscoverCard as one of the company's first merchant sales reps.
Photo Credits
http://morguefile.com/archive/display/189782
http://morguefile.com/archive/display/189782
More Articles