Types of Recycled Wood
Recycled, or reclaimed wood is an economical and ecofriendly alternative to natural wood. Used wood for recycling comes from old, unused wooden structures like old barns, fences and industrial buildings that are scheduled for demolition.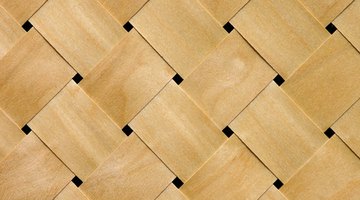 Recycled wood prevents deforestation, is environmentally sound, unique (employing wood products that are often hundreds of years old) and stable.
Particleboards
Particleboards (or particle boards) are made from the waste product generated by wood processing factories and saw mills. Sawdust and wood shavings are treated to form inexpensive boards or wood paneling, which are popularly used in interior design projects. Particleboards are made by combing wood scrap and saw dust with urea formaldehyde resin (binding material/glue). The compound is passed through an extrusion machine and comes out as sheets of particleboards, which are then cut in desired shapes and sizes by heavy duty saws.
The finished product is either laminated or painted. Particleboards are airtight and fire resistant, but susceptible to moisture and lose tensile strength if exposed to water. Their durability depends on the quality of resin used, which directly affects their stress withstanding ability. Particleboards are typically used to make bookcases, entertainment centers and other shelving units.
Fiberboards
Fiberboards are manufactured from 100 percent recycled or reclaimed wood products and/or scrap generated from wood processing. Wood chips or dust are glued together and pressed to form fiberboard sheets, which are stronger and technically more durable than particleboards. Medium-density fiberboards (MDF) are bound using resin which contains phenol-formaldehyde or urea-formaldehyde - which emit harmful gasses into interior air. Sawing MDF boards causes lung irritation and may be harmful to asthma patients. Core applications of fiberboards include office and industrial furniture, roof underlayment, and sound insulation panels.
Softboards
Softboard is manufactured from recycled wood products and/or waste wood. It uses non-resin binders that glue together wood particles to form final sheets of wood. Flax may be used in the process to enhance the strength of the finished softboard sheets. Softboard is strong, provides high insulation, and is light weight. Its strength is due to its structure--pieces of porous wood fiber that have air spaces between them. Softboard is available in wood grain textures, striated, pre-painted panels, ceiling tiles, and planks--in various hardnesses, densities and thicknesses.
Oriented Strand Board
Oriented strand board (OSB) is a type of particleboard that is manufactured using chips of recycled wood that are oriented in one direction--increasing the strength of the board. It has a high-embodied energy and uses phenol formaldehyde as a binding resin. OSB makes a good wall sheathing material.
References
Resources
Writer Bio
Natasha Gilani has been a writer since 2004, with work appearing in various online publications. She is also a member of the Canadian Writers Association. Gilani holds a Master of Business Administration in finance and an honors Bachelor of Science in information technology from the University of Peshawar, Pakistan.
Photo Credits
plywood pattern image by bright from Fotolia.com
plywood pattern image by bright from Fotolia.com
More Articles