How to Repair a Kohler Single Handle Shower
Repairing a single handle shower is a simple task, and doing it yourself will save you a considerable amount of money as opposed to having to call a plumber. Odds are if you are noticing a leak coming form the handle, then your Kohler stem needs to be replaced.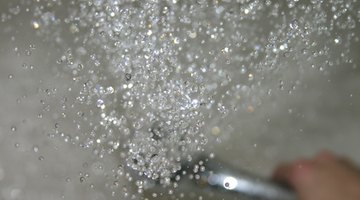 Things You Will Need
Screw driver
Allen wrench
Pliers
Replacement Kohler stem
Over time and with much use, the washers inside the stem wear away, eventually causing leaks. Any plumbing supply store or local hardware store will carry replacement Kohler stems.
Remove the Allen nut or screw on the underside of your Kohler handle. With the nut or screw removed the handle should slip right off the defective stem.

Use a pair of pliers to remove the retaining clip holding in the stem. There may or may not be a stem depending on what model Kohler faucet you have.

Pull out the stem with a pair of pliers. If it's an older model faucet, you may have to try turning the stem a few times to loosen the stem in the mixing valve.

Set the new stem into the mixing valve where the defective one sat.

Reinsert the retaining clip if there was one.

Place the handle back on the stem and tighten the Allen nut or screw, locking the stem in place.
References
Writer Bio
David Batka has been a journalist since 2005, having reported for "The Chicago Flame" and "Glacier." He also has numerous years of experience with home repair and building. He holds a Bachelor of Arts in English with a minor in history from the University of Illinois at Chicago.
Photo Credits
shower image by green308 from Fotolia.com
shower image by green308 from Fotolia.com
More Articles