Plumbing Estimating Methods
The plumbing estimating method you use largely will be determined by the time and money available, detail needed and plumbing experience. The best estimates are exact and take into account conditions on the job. They also give weight to unseen things that can cause work to slow or stop.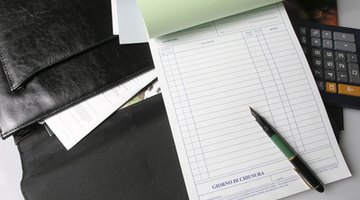 Plumbing estimating methods generally fall into three categories.
Software
Stand-alone software programs provide a complete plumbing estimating method. The software arrives with databases showing costs of materials, labor, equipment and subcontractor work. Companies that sell the software also update the databases at regular intervals so prices stay current. You can adjust the database by adding or subtracting a cost adjustment that reflects the most accurate costs for your area. To do an estimate, define the building by entering its length, width and foundation and roof types. Then, build the plumbing system by selecting materials for each part of the assembly, adding to them until you have accounted for the whole job. As you add materials, the labor hours, equipment and any subcontract work associated with the materials are included. By specifying the amount of each material, the software calculates the total costs of that assembly and keeps a running tally of all assemblies on a separate sheet within the estimate.
Cost Book
The cost book estimating method uses a book that lists all materials, equipment, labor and subcontract items used for a typical plumbing installation. This is ideal for small jobs to get a general idea about the total cost. Find the particular material or assembly and jot down the installed cost, or enter it into a computer spreadsheet program. For example, if you are removing and replacing all fixtures in a bathroom, start with one item, such as the toilet, and find that operation in the cost book. Note that cost on a paper or in your spreadsheet. Once you have accounted for each fixture to be replaced, total up the costs for the cost of the entire job. At this point, add in costs for overhead, profit and markup, and do adjustments to the final price, such as adding in the cost of permits and disposal of old fixtures.
Hybrid
In this method, use more than one source of information and adjust your figures by following the most reliable source. This method might include information from previous plumbing work you have done, especially as that information relates to labor costs. By looking at previous jobs and calculating the actual time spent on them you tailor the estimate to yourself or your crews. Do the initial estimate using software and then adjust that estimate using your own labor statistics. If you previously had plumbing work done by someone else, you might consult the costs of that work to compare to the costs in a cost book.
References
"Choosing Project Success"; J.F. McCarthy; 2008
Photo Credits
l'ordine image by Sergio Di Giovanni from Fotolia.com
l'ordine image by Sergio Di Giovanni from Fotolia.com
More Articles