Types of Wallpaper to Use for a Bathroom
It can be difficult to pick out wallpaper for a bathroom since the area is humid and sometimes the walls can even get wet. So, you have to find a wallpaper that can withstand the temperatures and humidity of your bathroom.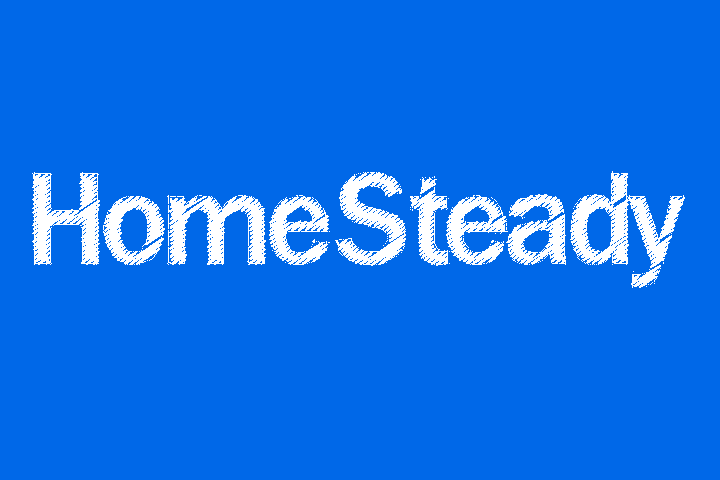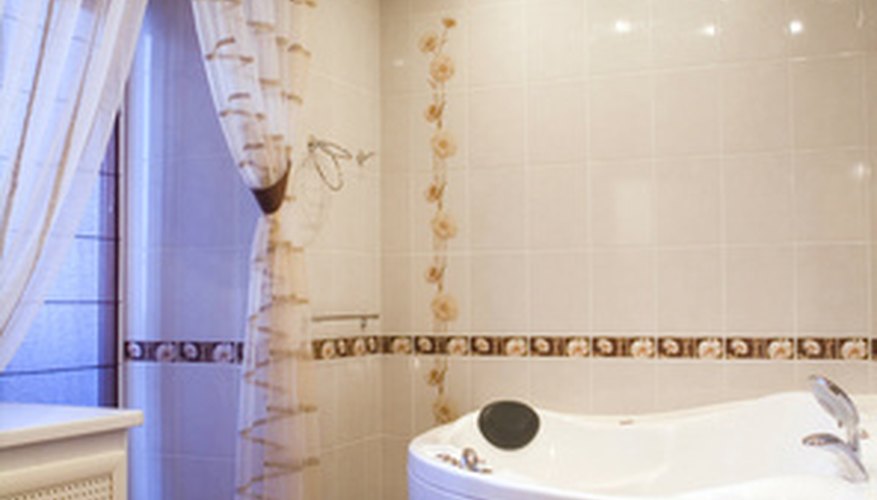 Plus, you probably want one that you can clean as well, since there is a chance for toothpaste or soap ending up on the walls.
Solid Vinyl
Solid vinyl is a general-purpose wallpaper that comes in a different patterns and colors. Like the name implies, it is made completely of vinyl, which makes it mildew- and moisture-resistant. Solid-vinyl wallpaper has a self-adhesive backing, which means that you just need to wet it down with water. Then, you can apply it to any surface. The adhesive background does not easily stick together, which makes it easier to hang. You still, however, need to smooth out the wallpaper, or air bubbles will get caught under the surface. You can use solid vinyl in high-traffic areas like children's rooms, bathrooms and kitchens. You can also clean this wallpaper. It is difficult to remove this wallpaper from the wall because it tears.
Common Wallpaper
Common wallpaper isn't as common as it used to be, but it is still available. This type of wallpaper comes in a variety of patterns and colors. Common wallpaper is similar to vinyl wallpaper, except that it is not self-adhesive. You have to buy glue to hang it. It also tends to be harder to smooth out than vinyl wallpaper since the glue can cause it to stick together. You can, however, use common wallpaper in nearly any room. Look for one with some type of laminate coating to ensure that it can take the humidity of the bathroom. Also, some of these wallpapers are also mildew-resistant. You must smooth out this wallpaper, or it will have air bubbles in it.
Vinyl-Coated
Unlike the solid-vinyl wallpaper, this wallpaper simply has a protective coating, which is made of either acrylic vinyl or polyvinyl chloride. Under the coating, the actual wallpaper is made of paper. Its humidity resistance is similar to solid-vinyl wallpaper. You can also clean and scrub this wallpaper without fear of tearing. This wallpaper is self-adhesive, and it is easy to hang. It can go in nearly any type of high-traffic area, including the kitchen, den, children's bedroom and bathrooms. This wallpaper is easy to remove from the wall.
References
Resources
Writer Bio
Misty Faucheux became a freelance writer in 1998 and has been an editor since 2004. She has written for a variety of websites and blogs, specializing in topics ranging from digital photography to computer systems to digital media. Faucheux received a Bachelor of Arts in communications from Loyola University New Orleans.
Photo Credits
bathroom image by Mikhail Olykainen from Fotolia.com
bathroom image by Mikhail Olykainen from Fotolia.com
More Articles