How to Use Cascade Pouches
Cascade All-in-One Action Pacs have a combination gel and powder contained in a pouch that dissolves in water. Action Pacs treat dishes in the pre-wash, dissolve, and rinse cycles. One pouch contains enough detergent to treat a full load of dishes.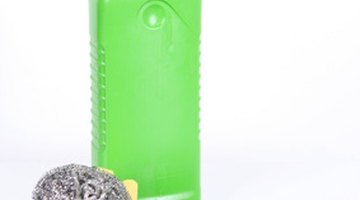 Remove a single Action Pac pouch from the bag. The pouches dissolve upon contact with water, so make sure your hands are completely dry before touching them.

Place the pouch in your dishwasher's "Normal Wash" or "Main Wash" compartment and close the lid. Do not puncture or open the pouch.

Close the dishwasher lid and set the cycle to "Normal Wash" or "Light Wash," along with any other desired settings. Press "Start."
References
Writer Bio
Karl Wallulis has been writing since 2010. He has written for the Guide to Online Schools website, covering academic and professional topics for young adults looking at higher-education opportunities. Wallulis holds a Bachelor of Arts in psychology from Whitman College.
Photo Credits
dishwashing time image by Wayne Abraham from Fotolia.com
dishwashing time image by Wayne Abraham from Fotolia.com
More Articles