Types of 2B Gravel
When remodeling a garden or driveway many people turn to gravel as an attractive alternative to cement or brick. The type of gravel known as 2B is composed of washed stones that work well for drainage. No stone is larger than 1.5 inches, and the smallest stones are 3/8 inch in diameter.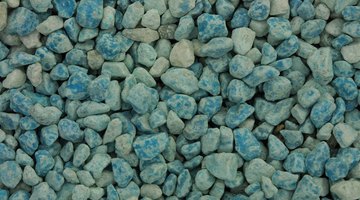 You can find a variety of types of 2B gravel on the market today.
River Gravel
River gravel is one of the many types of 2B gravel available. With natural earth tones these stones make an attractive option for landscaping projects. The stones are rounded, as if they were shaped by the erosive forces of a river, and can be described as perfect skipping stones.
Limestone Gravel
Limestone 2B gravel tends to be used for construction projects rather than landscaping work. It is commonly used for drains, to backfill retaining walls and to provide a base material for construction. Limestone 2B, with ash coloring, is less attractive than river gravel, but it compacts well, which makes it an excellent choice for building projects where gravel is needed. Unlike rounded river gravel, limestone gravel is irregular in shape.
Washed Stone
Simply referred to as washed stone, this product represents the most inexpensive 2B gravel available. Washed stone is used in landscaping for patios, walkways and edging. With a mix of both rounded and fractured stones and the large variety of colors available, this type of gravel is an attractive choice for both the eye and wallet.
Slag
Slag is the byproduct of metal smelting. With its dark color and crumbly appearance it is generally avoided for landscaping projects but makes an excellent base for concrete and driveway material. If you decide to purchase slag be sure to ask whether your supplier carries no-dust slag or slag with dust, and discuss which variety will work best for your specific project.
References
Writer Bio
Walter Koh Jun Ren completed his B.A. in ancient history and classical studies in 2009. He specializes in anthropological, linguistic and religious history. He started his writing and editing career in 2005 with a series of Chinese history chapters for the China Symposium website and is currently working on his thesis involving the performance of sacred poetry in ancient times.
Photo Credits
Photos.com/Photos.com/Getty Images
Photos.com/Photos.com/Getty Images
More Articles