New Jersey Building Codes for Egress Window Sizes
Egress windows are a requirement on all new buildings constructed in the United States, with each state providing its own individual requirements on the size of the window.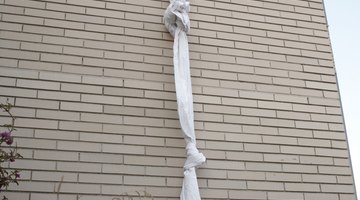 For the state of New Jersey, the majority of the building code on egress window sizes originate in the International Residential Code guidelines, although New Jersey has made some modifications to tighten up the requirements even further.
The Facts
The state of New Jersey primarily follows the International Residential Code (IRC) guidelines in its own building code, although it goes above and beyond the IRC in some areas, such as those for second floor egress window sizes. For the first floor egress windows, the New Jersey building code is the same as the IRC criteria.
International Residential Code
The International Residential Code criteria for egress windows is in four parts, dealing with the minimum height and width the window must be, the minimum "net clear opening" area of the window, and the maximum height of the window above the floor. The IRC requires 24 inch high by 20 inch wide windows that are at most 44 inches from the ground, plus a net clear opening of 5 square feet on the first floor.
New Jersey Building Code
The New Jersey building code requirements for first floor egress windows are a 3 foot high by 4 foot wide window with a net clear opening of 20 inches high and 20 inches wide. Egress windows on the second floor or higher must be 3 foot high by 4-1/2 foot wide and with a net clear opening of 24-by-20 inches. Windows must be 44 inches from the floor at most.
Function
The purpose of an egress window is not only to provide a space large enough for the occupants of the building to escape in the event of a fire, but also to allow easy access for a firefighter wearing full firefighting equipment to enter the building. Firefighter entry is the reason for the net clear area on the window; which prevents the firefighter's equipment from being blocked.
References
Writer Bio
Based in the United Kingdom, April Kohl has been writing since 1992, specializing in science and legal topics. Her work has appeared on the Second Life News Network website and in British Mensa's "LSQ" magazine. Kohl holds a Bachelor of Science in physics from Durham University and a diploma in English law from the Open University.
Photo Credits
Photo and Co/Lifesize/Getty Images
Photo and Co/Lifesize/Getty Images
More Articles