Who Manufactures Hotpoint Appliances?
Table of Contents
HotPoint is a low cost brand of appliances sold at many major retailers throughout the United States. The brand offers entry level appliances, in basic styles and colors. Because of its low prices and straightforward designs, HotPoint is a popular brand for those looking to update a home on a budget.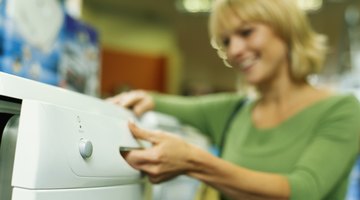 Owner
HotPoint is owned by General Electric. GE manufactures the appliance line.
Distributors
HotPoint is distributed by retailers that have existing relationships with GE. This includes national chains like Home Depot as well as local dealers.
Major Appliances
GE manufactures washers, dryers, refrigerators, dishwashers and stoves under the HotPoint brand.
Small Appliances
HotPoint sells a number of small appliances, including microwaves, trash compactors and garbage disposers.
Service and Parts
GE offers all warranty parts, service and support for the HotPoint brand. The appliances can be repaired by any GE certified repair center.
International
HotPoint is sold internationally by the Indesit Company. It is partnered with the Aniston brand.
Resources
Writer Bio
Rebecca O'Brien has been writing since 2006. She contributes to several online magazines, specializing in politics, technology, parenting and cuisine. She studied marketing and language arts at McHenry County College.
Photo Credits
Stockbyte/Stockbyte/Getty Images
Stockbyte/Stockbyte/Getty Images
More Articles