What Is Thermal Lining Fabric?
Table of Contents
Thermal lining fabric is regular cotton, wool or polyester fabric that is coated on one side with acrylic foam or a thin layer of aluminum. This very thin layer gives the material insulating properties.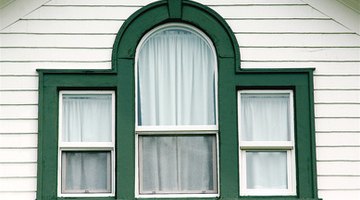 Clothes lined with thermal fabrics can keep the wearer warm or cool, and thermal-lined curtains can help a room stay warm in the winter and cool in the summer.
History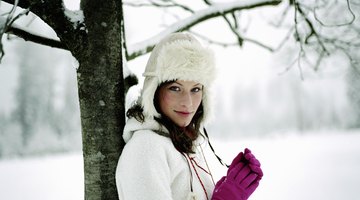 Fabric linings in coats, garments and curtains have been around for centuries. Linings provide extra warmth simply because they are an extra layer. But thermal lining has the added advantage of using modern technology to provide even greater insulating properties than standard lining fabric made of acetate, rayon, silk, cotton or polyester.
Types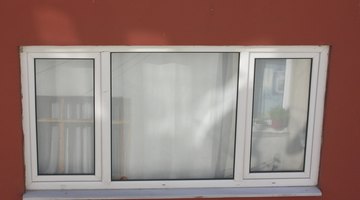 Thermal linings are usually made from a polyester/cotton blend fabric that is faced with either a thin layer of aluminum or a thin layer of acrylic foam. According to the Natural Curtain Company, due to modern production methods, thermal linings are only a fraction of a millimeter thicker than standard linings.
Some people consider blackout lining a thermal lining, because it has insulating properties, but blackout lining is opaque and does not allow light to pass through. Thermal lining fabrics are a better choice for standard curtains and draperies, because they won't block out light completely.
Function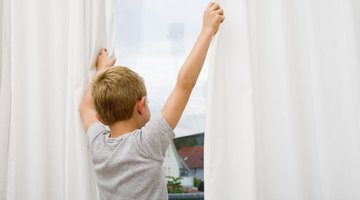 When used as a lining for drapes or curtains, thermal lining fabric can noticeably improve the climate control in your home. Thermal lining keeps cold air out in winter and keep cooler air inside during the summer. The acrylic foam or thin aluminum layer prevents air from moving through the permeable main material of the draperies or curtains, thus keeping cold air at bay around windows and helping your home retain air-conditioned cooler air. Thermal lining also helps curtains or drapes hang better, with less wrinkling and a fuller, more finished appearance.
Purchasing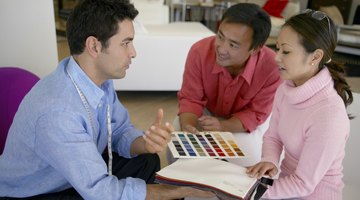 Most large fabric stores carry at least one type of thermal lining, which often comes in white or ivory. According to the article "10 Tips for Saving Energy (& Money) in Your Home" by the Natural Curtain Company, thermal lining is about 5 to 10 percent more expensive than regular cotton lining, but adding a thermal lining to curtains and draperies is up to 25 percent more efficient at insulating than the original curtains.
Care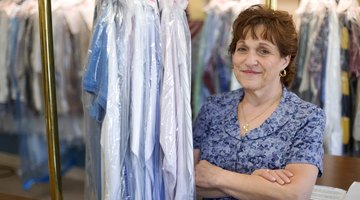 Most thermal lining fabrics should be dry-cleaned to avoid damaging the material, so check washing instructions carefully before laundering.
References
"Sew A Beautiful Window: Innovative Window Treatments for Every Room in the House"; Sally Cowan; 2001
Writer Bio
Reeve Chace has written on health, medicine and fitness for InStyle, AOL's DigitalCity, and various newspapers and trade publications. She holds a master's degree in public health from Hunter College in New York City, and graduated from Middlebury College with a degree in English.
Photo Credits
curved green window image by Jeffrey Sinnock from Fotolia.com
curved green window image by Jeffrey Sinnock from Fotolia.com
Digital Vision/Digital Vision/Getty Images
Zeliha Vergnes/iStock/Getty Images
Jupiterimages/Creatas/Getty Images
Digital Vision./Photodisc/Getty Images
Creatas/Creatas/Getty Images
More Articles