What Does it Cost to Build a House in Calgary?
Because Calgary, Alberta, has become a very popular place to live people are increasingly interested in the cost of building a home in that area. There are many considerations involved in making this decision and this article will examine several of them. Remember that these prices are given in Canadian dollars; depending on the current exchange rate prices could end up being lower or higher in US dollars.
Alberta's Housing Boom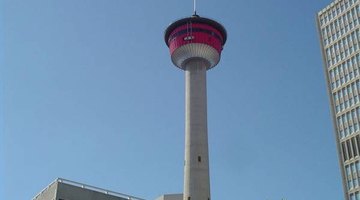 Beginning in 1999, Alberta experienced an economic boom because of the price of oil. This boom led to a significant amount of new home construction and caused prices to increase. In 2007, for the first time, the prices of houses in Alberta were higher than those in Ontario, including Toronto. Even with a decline in oil prices, Alberta prices in 2009 were still higher than houses in Ontario. According to the Canadian Real Estate Association, the average house price in Alberta in March 2009 was $372,000.
The Calgary Community
New houses in Calgary are generally built in areas of expansion rather than of decline. Some companies, however, are starting to build in the older established neighborhoods of Calgary, tearing down existing homes and building new ones to suit. While the actual census district for Calgary includes only the city of Calgary, Airdrie, Beiseker, Chestermere, Cochrane, Crossfield, Irricana and the Municipal District of Rocky View, there are well over 50 other smaller outlying communities that comprise the Calgary area.
Bring-Your-Own-Builder Lots
If you plan to purchase a lot separately and then have your home built, you will probably pay more. Finding a lot can be very complicated. The closer you want to be to downtown Calgary, the higher the price for the lot. In most expansion areas regular empty lots sell for around $250,000. If you are planning to build a home in Calgary, you should plan on paying between $175 and $250 per square foot. This price normally includes an insulated basement, with the cost of a finished basement adding between $25,000 to $50,000 to the cost. A 2050 square foot home (plus 550 square foot garage) could cost over $650k to build, excluding lot price. Depending on where you build, materials used and amenities added, there can be quite a variation in prices.
Minimum House Size Requirements
Some people choose to purchase a large lot planning to add additions later when they can afford them. However, it is important to remember that there are minimum house size requirements for a number of these new subdivisions and this will affect the cost of your home. For example, if the subdivision requires a minimum house size of 2000 square feet, you can plan to pay about $250 per square foot for the construction of a property with a double garage. Because of this, the total purchase price could still easily run $750,000 or more.
Builder-Owned Lots
If you are planning to purchase a combination home and lot, you may be able to spend spend less money. Smaller homes are available in several newer subdivisions at prices under $500,000. Birchwood Homes advertises Estate homes in their newest subdivision, Royal Oak Estates, from the 420s with square footage as low as 1426 square feet and Character homes (slightly smaller) as small as 1,057 square feet starting at $350,000 including the home and lot.
Resources
Writer Bio
A former Army officer, Beth Anderle has been writing professionally for many years and is an experienced freelance reporter. Anderle graduated from the University of Maine with a Bachelor of Arts in international relations and completed a Master of Divinity from Northern Baptist Theological Seminary. Her areas of interest including gardening, genealogy, herbs, literature, travel and spirituality.
More Articles