Description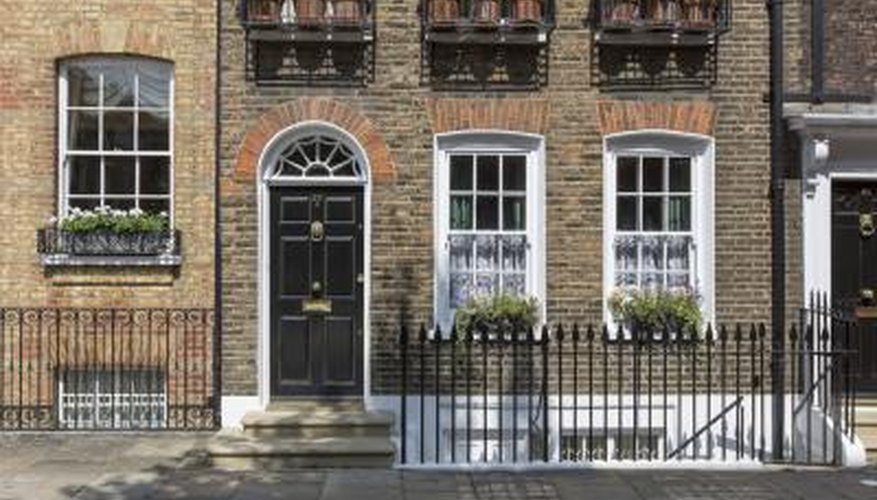 Most building codes mandate that egress windows be installed in order to provide an adequate escape route in an emergency situation, such as a fire. Besides adding safety and increasing your home's value, egress windows can greatly increase airflow and light, changing what was once a dark basement into a light, airy living space.
Egress windows are designed to allow people to escape a building in the event of a fire. Most often, egress windows are installed during a basement renovation in order to update a home to comply with local building codes. Many towns have specific measurements that must be met, so it will be necessary to contact your local building-codes office to find out exactly what size window you must install in your basement.
Function
Egress windows come in as many varieties as typical windows, with as many different levels of quality and insulation, depending on the manufacturer. But all egress windows are designed to provide a safe escape route in the event of emergency. Most often, they provide about 6 square feet of roughly rectangular window surface. Check with the manufacturer if there is any question of whether a particular window is suitable to be used as an egress window.
Professional Installation
By far the easiest way to have an egress window installed is to use a professional contractor. Because your local contractor will be familiar with your area's building codes, hiring one can save you a lot of time and effort. Of course, this option can be expensive. Depending on your situation, it can be as much as several thousand dollars to have an egress window properly installed. But because a contractor already owns all the necessary tools, a do-it-yourself approach could turn out to be expensive as well.
Self-Installation
If you are confident that you can tackle this project yourself, you might be able to save some money. After checking with your local building-codes office, purchase your window and select the location where it is to be installed. You'll need to dig a hole around the exterior location of the window, so be sure to consider the impact on your home's landscape and shrubbery. Also, depending on your home's construction, you will need to have the proper tools to cut a hole of the proper size in your exterior wall. After the hole is cut and the window is properly installed, consider purchasing a window well cover to keep rain from pooling and leaking into your basement.
Benefits
Egress windows are a worthwhile investment of time and money because they add value to a home. Many basements are dark and dank, a problem that an egress window can eliminate by providing more light and an increased airflow. Aesthetically, they can drastically change the look and feel of a basement. Of course, the primary purpose of an egress window is to provide a safe escape route, so the peace of mind gained from knowing that your loved ones are safe is reason enough to install egress windows.