Ceramic Tiles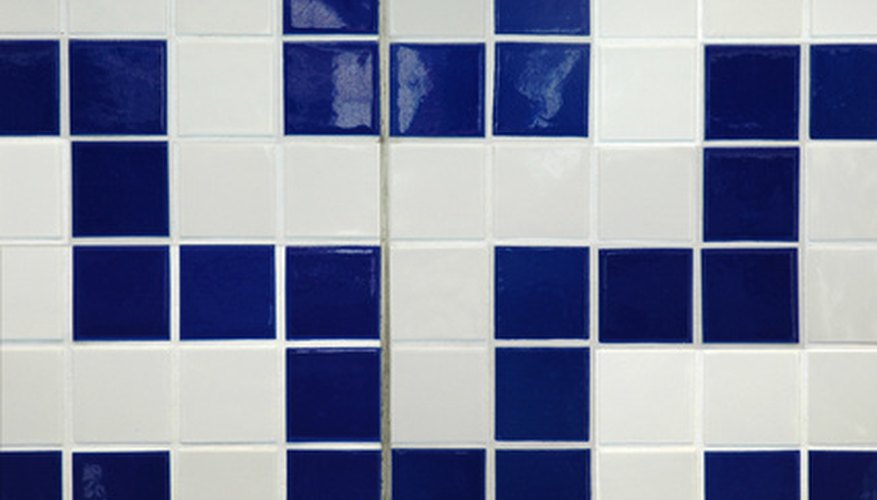 They are not often seen outdoors, however, and most designers prefer to limit ceramic tile use to kitchens or bathrooms. This is partly due to their size, but also to their durability, which can be compromised by outdoor weather.
Ceramic tiles are simply clay that has been purified and compressed in tile-shaped molds and then fired until they harden permanently. Although the tiles are designed to all be the same size, the firing produces slight variations between each tile that calls for attention to detail and careful planning when installing ceramic tile outdoors. Most ceramic tiles are glazed with a protective or decorative covering.
Frost
Frost is the most common cause of ceramic tile damage outside. Water is absorbed into the tile, where it freezes as the temperature drops in winter and cracks the tile. Ceramic tile less than the common 3 percent absorption is more resistant to cold conditions, but tile rated with 0.5 percent absorption is most often used to protect from frost. Some glazes can also seal tile so water cannot get inside.
Heat
Ceramic tiles are much more resistant to heat than cold. The temperatures that the clay was fired at reached far above any natural climate conditions, so they are well prepared to deal with even the hottest desert conditions. The tile will breathe slightly in the heat, so tile set in the wrong mortar or too close together may warp or crack.
Tiles Under Foot
If ceramic tiles are installed outdoors as patios or walkways, they should be unglazed. Glazed ceramic tile can be easily chipped and scratched in outdoor conditions. Unglazed tile is the same color and texture throughout the tile and can weather the rough climates more easily.
Sunrooms
For sun rooms and other areas that hover between indoors and outdoors, ceramic tiles are strong enough to be used as they would be in a house. A firm subfloor is the most important factor. Joists and cement boards will work, but a firm cement foundation is probably the best option for a sunroom-style floor, since it will channel heat more easily.