How to Renew Ceramic Tile
If your ceramic tile is beginning to look a bit worn down, renewing it is as easy as cleaning both the tile and grout, and then adding a new sealer. Instead of removing ceramic tile because it no longer looks its best, save time and money by cleaning it and restoring it to its original look. Renewing your tile is easy, and can be done in a short period of time. Once you have renewed your tile, simple upkeep and cleaning will keep it looking as nice as possible for long periods of time.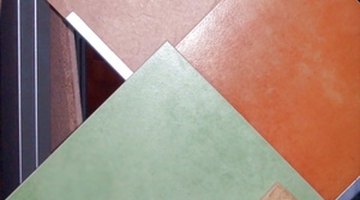 Mix warm water and a mild all-purpose cleansing solution into a bowl.

Use a soft brush to scrub the tile and grout lines gently with the solution, working in a circular motion. Allow the cleaning solution to sit on the tiles for five minutes, and soak up water with a sponge.

Wipe down tiles with a dry towel and allow to air dry for two to four hours.

Apply a new coating of tile and grout sealer over the tiles, and allow to dry for 24 hours.
References
Warnings
Avoid scrubbing ceramic tile with abrasive sponges or brushes.
Never use ammonia or bleach-based cleaners on ceramic tiles since they cause discoloration.
Photo Credits
More Articles