Identify Your Needs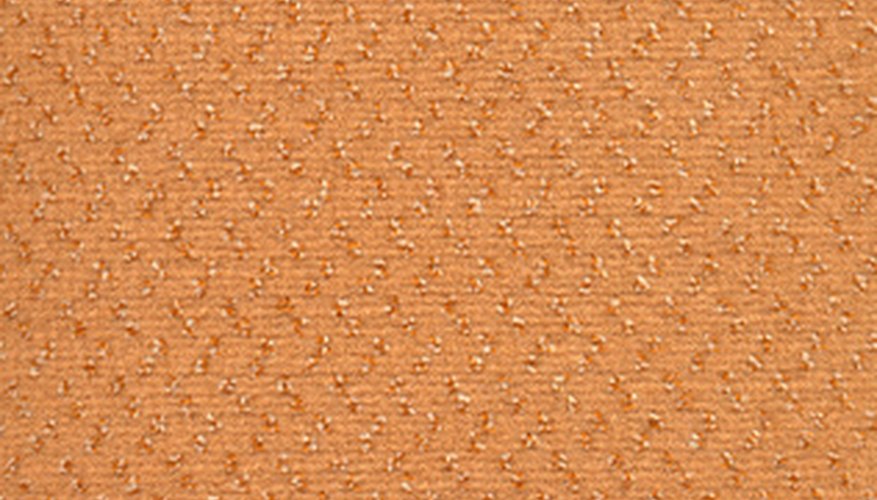 Once these factors are identified, you may select and install both carpet and padding in your rental property.
Do you accept pets? You will have to replace carpet often if it is damaged by pets. To avoid replacement costs because of pets, you can communicate to your tenant and also in your lease that tenants are responsible for damage by pets.
You must also consider the length of time your tenants will rent the house. According to LandLordFloors.com, you should select a carpet with a life expectancy of the same or greater time frame than your tenant's length of stay.
Cut-Pile Style Carpet
Frieze-style carpets have tightly twisted fibers and are long lasting for rental property. They are cut-pile carpets that are usually made of nylon. CarpetSuperSite.com explains that frieze-style carpets are not as formal as either plush or textured, cut-pile carpets. For those who are on a very tight budget, commercial grade, cut-pile carpet is another style option. According to ABCcarpet.com, 1/4-inch padding can be used with commercial grade carpet. But, if further cost cutting is needed, you do not have to use padding. You can glue the commercial carpet to the floor; however, the padding would be more comfortable.
Selecting Carpet Fiber
Nylon or olefin fibers in carpet are known for their durability in high traffic areas. Nylon is recommended by LandLordFloors.com, due to its ability to outperform the other fibers and because it is easy to clean. If the label reads "continuous filament nylon," the carpet is constructed to prevent shedding and piling. Labels may also read "100 percent continuous nylon"--coded as either bulk continuous filament (BCF) or continuous filament nylon (CFN).
LandLordFloors.com suggests that looped-style carpet, such as Berber carpet, should be avoided for rental houses. Berber carpet snags easily, and should not be used if children or pets are in the rental house.
Padding Costs
If installing new carpet, use 10 percent less padding than carpet. In addition, LandLordFloors.com recommends that you inform the installer that you want to keep all good, leftover padding and store this padding for a future padding replacement or installation.
Quality and Cost
Dense carpet is more durable than carpet with a high pile height. Carpet that has a high pile height is usually less dense. Low-cost apartment grade carpet may be purchased for $8 to $12 per yard. This type of carpet has a 25 to 30 ounce face weight, continuous filament and a life expectancy of three to five years. Recommended padding is 3/8 inch and 6 pounds, costing between $2 and $3 per yard. Spending one or two dollars more per yard on apartment grade carpet increases the life expectancy of the carpet.