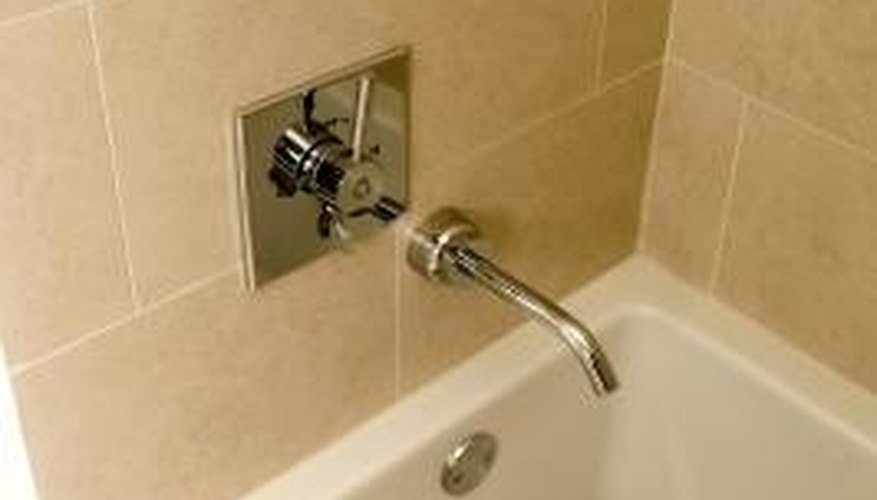 More Durable
Bathtubs need a durable caulk that adheres well to porcelain. Some products, such as latex caulk, bond better with other surfaces. Although acrylic caulk will bond with bathroom fixtures, silicone caulk is more durable. Silicone, though more expensive than acrylic, gets the nod from "Consumer Reports" for bathtub and plumbing use.
Known Disadvantages
Silicone caulk also has some disadvantages. It comes in limited colors and you cannot paint or sand it. You cannot remove it easily. It needs a solvent. Silicone also has a rather strong smell when curing, according to the "Fine Homebuilding" magazine website.
Bottom Line
Even with its disadvantages, both "Consumer Reports" and "Fine Homebuilding" give silicone caulk the highest marks when it comes to bathtub caulk. Its strength, durability and resistance to mold and mildew make up for its expense and difficulty in removing. So, if you do not mind a little smell as it cures, silicone caulk is the best choice for your bathtub.