Air Distribution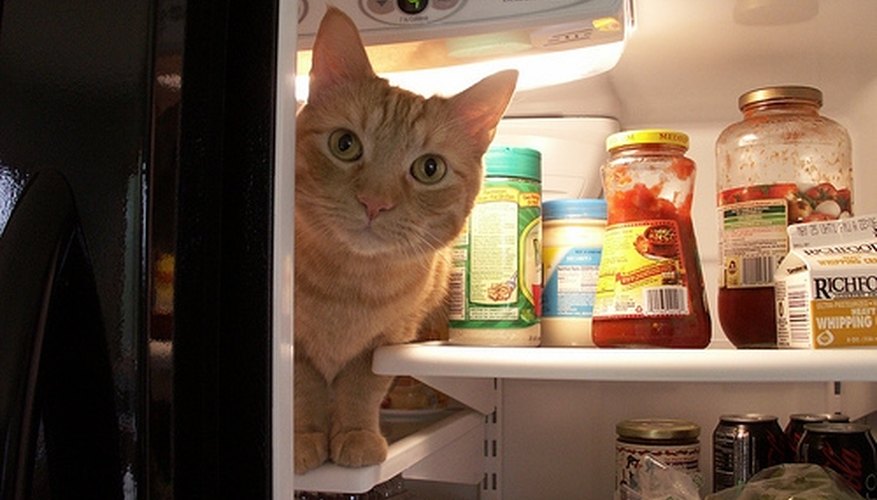 Not only does this feature save energy within a household, but it also saves money on the grocery bill by ensuring that fresh food retains its freshness longer.
The chief advantage of a dual cooling refrigeration system is that air is distributed between fresh food and freezer compartments. Temperatures remain steady rather than fluctuating by several degrees, as is often the case in models that run on a single refrigerator cooling system.
Duplicated Components
To facilitate separate cooling systems for fresh food and frozen food, the usage of duplicated components may be required in a unit. For instance, Samsung's RF266ABWP 26 cubic-foot French door refrigerator requires two evaporators and two fan systems.
Humidity Control
Fresh food spoils quickly if it is stored in a vegetable compartment that suffers from low humidity. Since dual cooling refrigerators enable their owners to cool fresh food at an optimum temperature, a refrigerator's humidity level rests at 85 percent as opposed to the 25 percent humidity that is the norm for a single cooling unit.
Energy Efficiency
Dual cooling technology allows manufacturers to produce energy efficient refrigerators. The unit's coldest air, which is fostered by elevated levels of energy, is contained securely in the freezer of the unit. Thus, less energy may be used to refrigerate fresh food.
Considerations
Many dual cooling refrigerators are equipped with programmable thermostats or other perks. User manuals contain information regarding the operation of such features, which vary between brands and models.