What Is Schedule 10 Steel Pipe?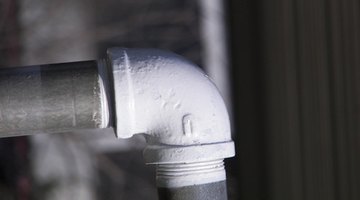 Schedule 10 iron pipe is a thin-wall pipe. Its use is for low pressure and low corrosion applications. Even with low corrosion activity, a schedule 10 iron pipe will deteriorate quicker than a higher schedule pipe.
Pipe Schedules
Pipe Schedules are a size standard manufacturers make pipes to. Pipe schedules range between 5 and 160. Wall thickness and the inside diameter (ID) determine the pipe schedule.
Wall Thickness
A schedule 10 pipe has a thinner wall and larger ID than other pipe schedules with the same outside diameter (OD). Thin-wall pipe is another name for schedule 10 because it has thinner walls. It is easier to bend than higher schedules.
Applications
Thin-wall iron pipes are widely used for fire sprinkler applications. The fluid is not under high pressure which makes a lightweight pipe a good choice for this application.
References
Writer Bio
Now living in Arizona, Les Moore has written reports of motorcycle races for "Cycle News" and "Midwest Motorcycling" since 1969. He has provided technical and procedural data for the Intra and Internet. Moore received a Certificate of Drafting from San Jose Community College in 1982.
Photo Credits
pipe fitting image by Joann Cooper from Fotolia.com
pipe fitting image by Joann Cooper from Fotolia.com
More Articles