The History of the Lampshade
The first lampshades were used to soften and disperse the light from candles, and later, oil lamps.The predecessors of the lampshade that we are accustomed to today began to appear in the 1600s.
Oil Lamps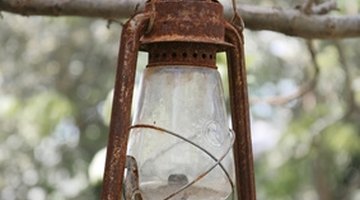 In the 19th century, lampshades for oil lamps and gaslights were made primarily of glass. The vase-like shade was fitted above a receptacle fitted with a wick that contained oil.
Victorian Shades
The Victorian lampshade is made primarily of fabric stretched on a wire frame with beading hanging from the bottom of it. The Victorian lampshade emerged in the late 19th century when electricity became common.
Electricity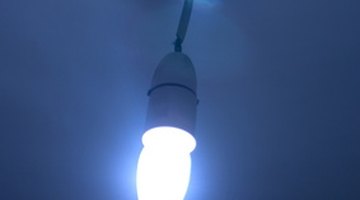 With the increasing availability of electricity in the early 20th century, the popularity of the lampshade grew. Over the years, the lampshade became more and more decorous.
Tiffany Shades
In 1890, Louis Tiffany began the sale of his highly ornate lampshades to the general public. Made of brightly colored glass, the Tiffany lampshade is admired worldwide.
Present
Modern lampshades are made from fabric, plastic, metal and glass. From the modern styles to Tiffany and Victorian reproductions, there are many lampshades of various shapes and sizes available to suit your lighting and decor needs.
References
Writer Bio
Kerry Voronoff has been writing for the Web since 2002 and has had her work published by Webmergers.com. Voronoff has studied professional writing at Victoria University of Technology in Melbourne, Australia, and holds an Associate of Science in computer information systems from City College in San Francisco.
Photo Credits
old rusty lantern image by ann triling from Fotolia.com
light bulb image by sheldon gardner from Fotolia.com
More Articles