Types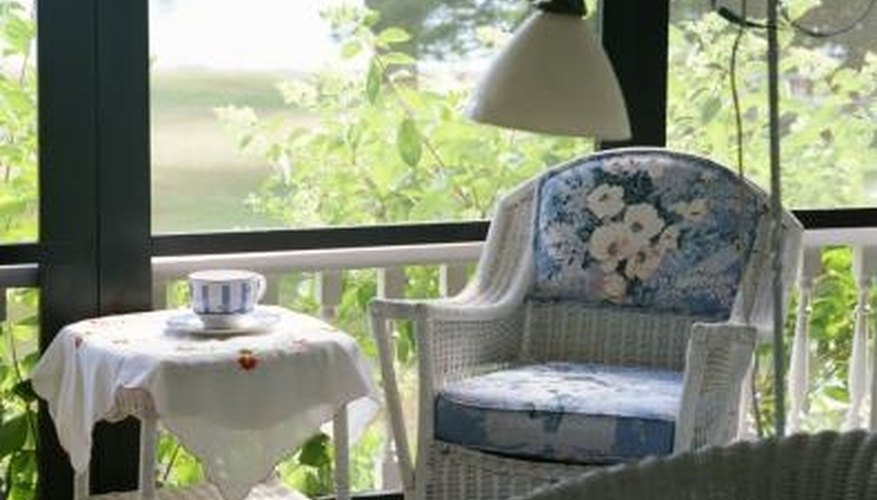 These spaces are great for family events, holiday meals or just enjoying the weather without having to go outside.
The overall cost depends on the type of your patio enclosure. For example, as of May 2011, a screened-in porch costs $500 to $15,000, while a four-season, custom-built sunroom with glass windows and temperature control costs upwards of $70,000, according to website Cost Helper. Prefabricated enclosed patios cost $10,000 to $30,000.
Considerations
A do-it-yourself patio enclosure project saves you thousands of dollars compared to the cost of hiring a contractor to build a custom sunroom. If you plan to use the room year-round, it is worth spending the extra money to have a space that you can enjoy even when it is snowing outside.
The details and furniture put into the room affect the cost. Beyond typical furniture, such as a table and chairs, and a few indoor plants, additions such as insulation, fireplaces, artwork, a hot tub and other interior decor will add hundreds to thousands of dollars to your overall price.
Potential
Your municipality may require you to pay building fees when installing an enclosed patio. Before hiring a contractor to build your enclosed patio, acquire at least five quotes. This will give you an idea of what to expect in terms of overall cost. Ask your contractor for references and a resume to review his experience. Your contractor should be insured.