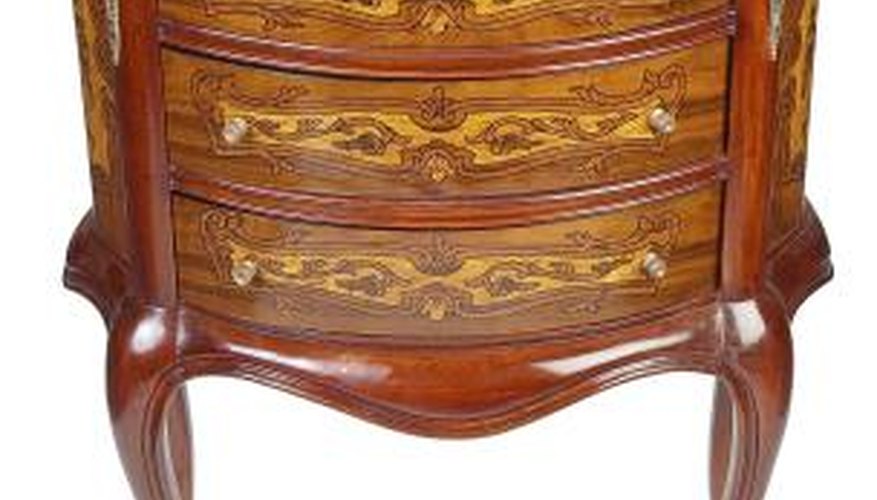 Finishing waxes, such as Minwax Paste Finishing Wax, will give your wood furniture the glossy shine it deserves. This finishing wax is simple to apply to your furniture and only requires clean cloths and a little elbow grease.
Step 1
Use one cloth to remove any dust and dirt from your wood furniture. Use a grease-cutting cleaner to remove any grease or oil stains.
Step 2
Dip a second other cloth in the Minwax Paste Finishing Wax and spread evenly over the wood in a thin, even layer.
Step 3
Allow the finishing wax to dry completely.
Step 4
Buff the furniture to a high shine using a third dry cloth and short circular motions all over the wood furniture.
Things You Will Need

3 dry cloths
Grease-cutting cleanser
Minwax Paste Finishing Wax
Tip
Apply a second coat of the finishing wax if your wood furniture did not previously have a finish applied to it.