How to Spray on Dry Wall Texture
There are many reasons for adding texture to a wall or ceiling. The most common reason is to hide imperfections in the underlying wallboard such as tape lines or any unevenness in the wall itself.Spraying on dry wall texture is a messy job but with the proper tools does not generally take very long. You'll want to have one or more pieces of scrap wall board on hand to test your sprayer on so that you can set your sprayer to spray the size of texture particles that best suit your needs before you spray your walls or ceiling.Be sure to cover all surfaces that you do not want sprayed and wear coveralls or old clothing as you will get messy.
How to Spray on Dry Wall Texture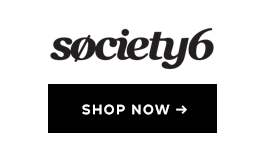 If you only need to texture a small section of wall or ceiling you may wish to purchase a pressurized can of texture spray at your local hardwardeor building supply store. Experiment on a piece of scrap board before spraying on your wall or ceiling to get the right size particles.For larger jobs, such as spraying the walls and/or ceiling of an entire room you will want to rent a wall texture spray machine from your local building supply store. Most jobs can be completed within 4 hours.

Using masking tape and drop cloths cover EVERYTHING in the room that you do not want covered with texture. Texture spraying machines generally have a long spraying hose so the hopper of the machine and the motor which pumps the texture material through the sprayer may be kept outside of the room being sprayed.Fill the spraying machine's hopper with wallboard compound. This can be either a dry powder or the premixed compound. Add water and stir well. You will add water even if you are using the premixed compound. Add water (stiring well) until the mixture is the consistency of a slightly thick cake mix.

There are different settings on the nozzle of the sprayer which will allow you to spray different sized particles, everything from "popcorn" for ceilings to what is commonly referred to as orange peel for walls and/or ceilings. Experiment on a piece of scrap wall board until you have the size particles that are right for your needs.

It is now time to spray your walls and/or ceiling. Keep the nozzle moving at all times while you are spraying in order to avoid spraying too much texture in any one spot. Remember, it is far easier to add additional texture if needed than it is to try and remove texture that is too heavy.If an area is sprayed too heavily quickly scrape off the texture while it is still wet and then respray the area.

Allow your textured walls and/or ceiling to dry for 12 to 24 hours and then prime and paint.
Things You Will Need
Wall texture spray machine (rent)
Wallboard Compound
Drop Cloths
Masking Tape
Water
Tips
Always cover EVERYTHING in the room that you do not want textured, including floors.
Always test your sprayer on a piece of scrap wallboard before spraying your walls and/or ceiling to make sure you have the proper size texture spray for your needs.
Always keep the spray head moving while you are spraying texture. It is easier to spray an area a second time than it is to scrape off too-heavy of a texture.