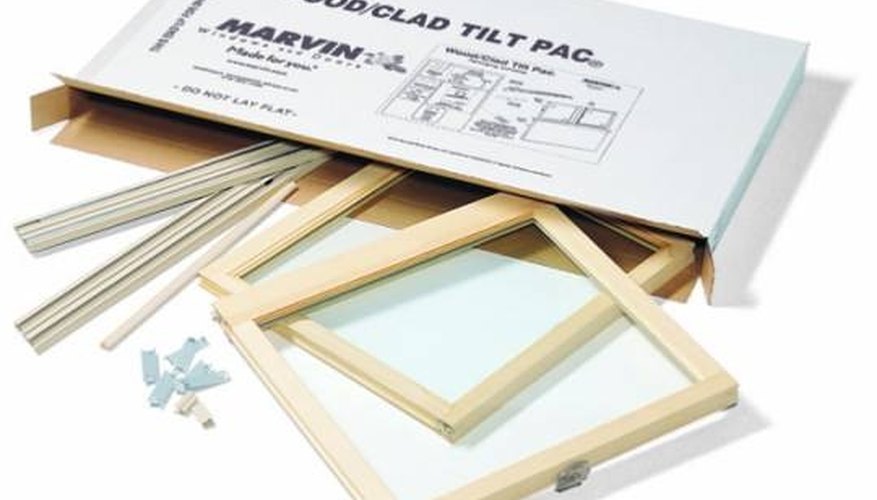 Window sash replacement kits are available if your window sashes are beyond repair. Window sashes go up and down or they swing out. You can also invest in the window sash that tilts in for easy cleaning. Window sashes can be replaced without altering the window frame so you can maintain the original look of your home. The window sash contains the frame the glass sits in as well as the glass within the frame. It can be compared to a door.
Measure the width, height and angles of the window sash you will be replacing to be sure to purchase a new sash that fits.
Remove the window stops using a utility knife placed under the side-stop all the way down the window length. Use a pry bar to remove the stop. If you plan on reusing the stops take care in removing them. Use the pry bar again to break out the old sash parting stops.
Remove the upper sash by sliding it downward and taking it out. The sash cannot be removed unless all the sash stops have been removed. If your window contains a pulley system, you must cut the rope first.
Remove the window pulleys and weights from the window frame, and fill the void around the window frame with insulation to prevent air leaks.
Space the metal brackets, that come with your window sash replacement kit, evenly down both sides of the window and nail them in place. Keep a gap of 2 inches on the top and bottom.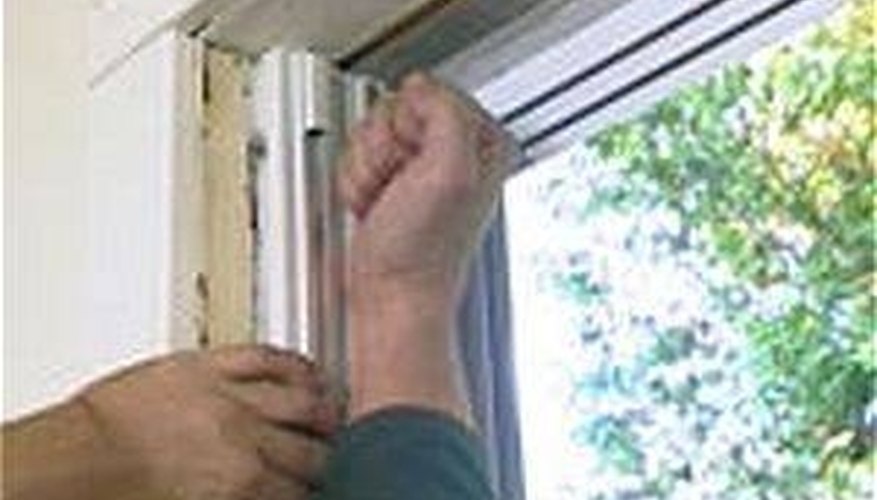 Slip the new sash stops, at the end of the jamb liner, into the track. Seal the jamb liner with foam gaskets also found in the kit. Start at the top and snap the jamb liner into place on the brackets just nailed along the two sides of the window frame.
Nail the new stop-strip in place at the top of the frame using small finishing nails. The weatherstripping must face outward. Pull down the metal clutches in each jamb liner and lock them in place with a screwdriver.
Lift the top window sash into the exterior track and allow it to rest on the clutches. Push the top sash up until it locks into the side-track.
Install the lower sash into the interior track and push it up until it locks in place. Slide it all the way down and lock it.
Things You Will Need

Tape measure
Utility knife
Pry bar
Insulation
Window sash replacement kit
Nails
Hammer
Small finishing nails
Screwdriver
Tip
After removing the window weights, fill the empty space with expanding foam insulation. This prevents air leaks and loud noises from penetrating around the windows.