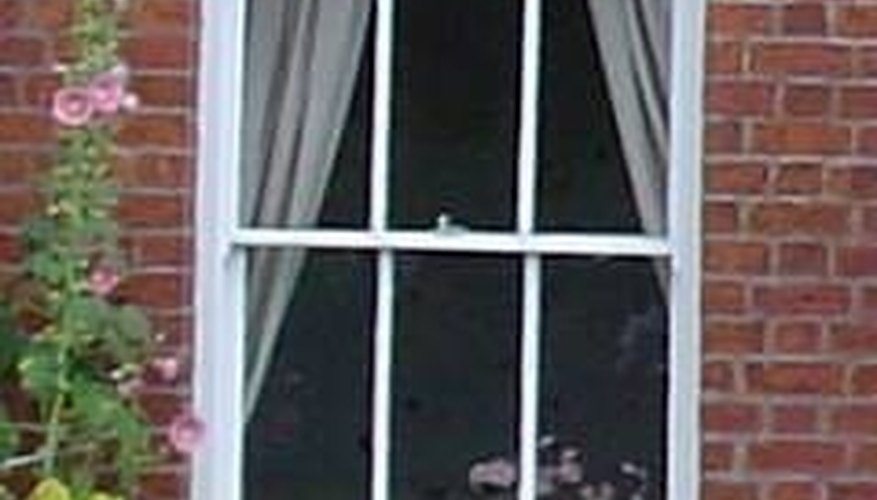 They are incredibly durable, and come with standard warranties that are typically longer then those of other window manufacturers. To keep your Pella windows looking great. it's important to clean them regularly. Depending on the area you live in and what kind of abuse your windows are subject to, you should consider cleaning them every few months or even bi-monthly. Fortunately, Pella products are designed to be easy to clean and maintain, using regular household cleaning products.
Pour white vinegar and warm water into a bucket, using equal amounts of each. Use a soft, clean rag to wipe down the glass using this mixture.
Clean outside windows using a squeegee and the same vinegar and warm water solution you created in Step 1. Cleaning glass with a squeegee will give the best possible results, but is generally too messy to use inside the home.
Apply an abrasive cleanser such as Soft Scrub to remove tough stains. This includes grease, paint, or other heavy dirt. Apply the cleanser using a sponge or cloth and wipe the window clean with a damp rag.
Remove streaks from glass using pure water, with no cleaning products added. Apply the water using a dry, lint-free rag, wiping away any excess moisture before it dries naturally.
Open your double-pane windows up before cleaning the glass. Remove the screen and soak it in warm, sudsy water to remove dust. Allow it to dry before reinstalling it, then proceed with cleaning the glass.
Things You Will Need

Bucket Water Vinegar Clean rags Squeegee Soft Scrub Sponge
Tip
If you have double-pane windows, don't forget to open the panes so that you can clean the inside of the glass as well. You'll be surprised how much dirt and dust can accumulate inside over time.