Air Compressor Installation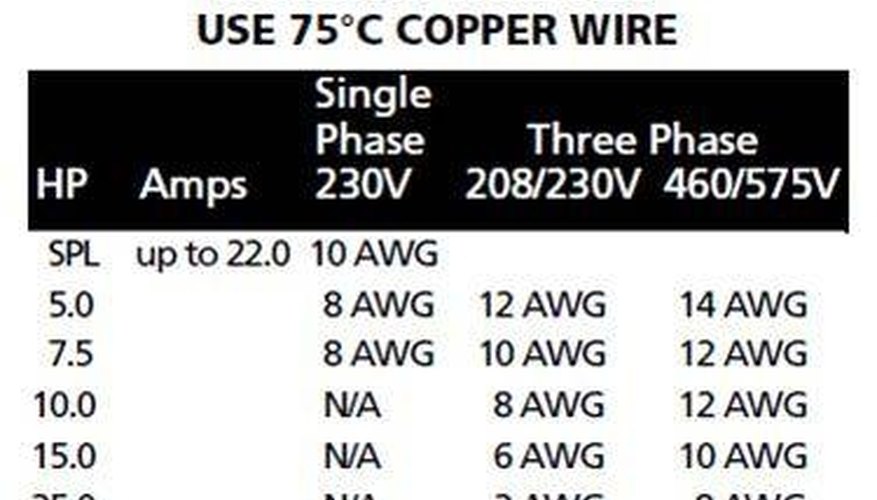 Install the appropriate wiring for your project after consulting the Wiring Guide chart. Place the air compressor in its permanent home on a concrete floor with vibration absorbers under the tank legs. Use a hammer drill and a concrete drill bit to drill holes into the concrete through the holes in the compressor's feet. Use the recommended minimum hole depth printed on the anchor's packaging as a depth guide.
Vacuum and/or otherwise remove as much concrete dust from the holes. Place concrete wedge anchors into the holes until 1/2 to 1 inch of the threaded end of the anchor remains above the air compressor's feet. Place the provided washer over each wedge anchor and thread the provided nuts over the anchors; tighten them down.
Wrap Teflon tape around the threads of a galvanized nipple. Begin threading the nipple into the tank discharge port and tighten by hand. Thread the tank shut-off valve onto the nipple and hand-tighten. Use a crescent wrench to finish tightening the nipple and the shut-off valve at the same time. Attach a flexible hose to the shut-off valve in the manner manner most appropriate.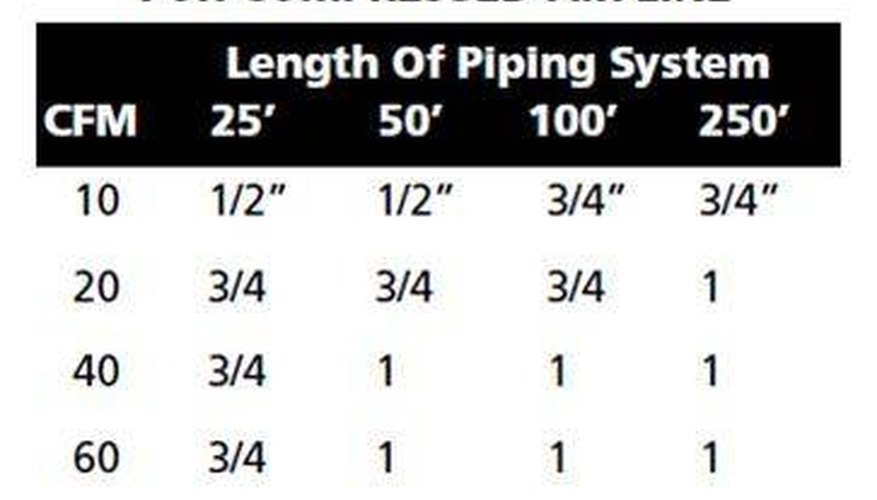 Consult the chart found in the Resources section to determine the pipe size you will need based on the CFM rating and the length of the piping system. Then buy the pipe appropriate for your project.
Install the piping system and attach the pipe together using the solder method. Hook the pipe up to the flexible air hose attached to the shut-off valve. Charge the air compressor with the shut-off valve off. Open the valve allowing the compressed air to charge the system and check for air leaks. Close the shut-off valve, drain the system of air and fix any leaks that become apparent.
Things You Will Need

Air compressor Vibration absorbers Shut-off valve Air hose Hose fittings Copper pipe Copper pipe fittings Propane torch Flux Solder Copper tubing cutter Power supply Pipe wall hangers Concrete wedge anchors Socket set Hammer drill Concrete drill bit Teflon tape
Tip
Do not use PVC pipe for your piping system.