If you notice your toilet running on its own when not in use, it probably means there is a slow leak around the flapper. First, try opening the tank lid and moving the flapper around to see if you can get it to reseat. Sometimes the chain that connects the flapper to the flush handle can become tangled or kinked, and the flapper will seat improperly. If this does not fix the problem, it is time to change your toilet flapper.
Turn off the water supply valve to the toilet. This valve is found behind the toilet, usually against the wall. It is the only valve you will find coming from the toilet.
Drain the tank. Remove the lid from the toilet tank and flush the toilet until the water has drained out of the tank. This may take two or three flushes.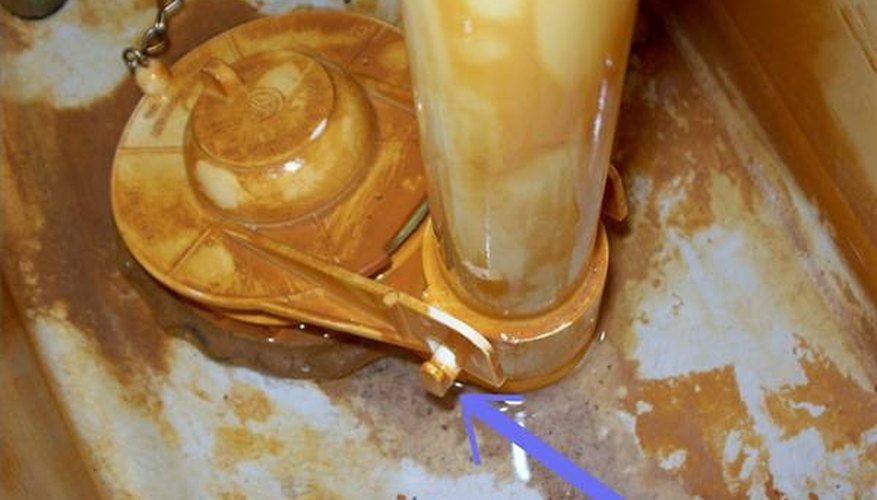 Remove the flapper. At the bottom of the tank, you'll see the flapper valve connected to the water supply tube by two arms. The flapper arms rotate around their posts when the flapper opens and closes. To remove the flapper, simply unsnap the two arms from their posts. Then, unhook the flapper chain from the metal or plastic arm that connects to the flush handle.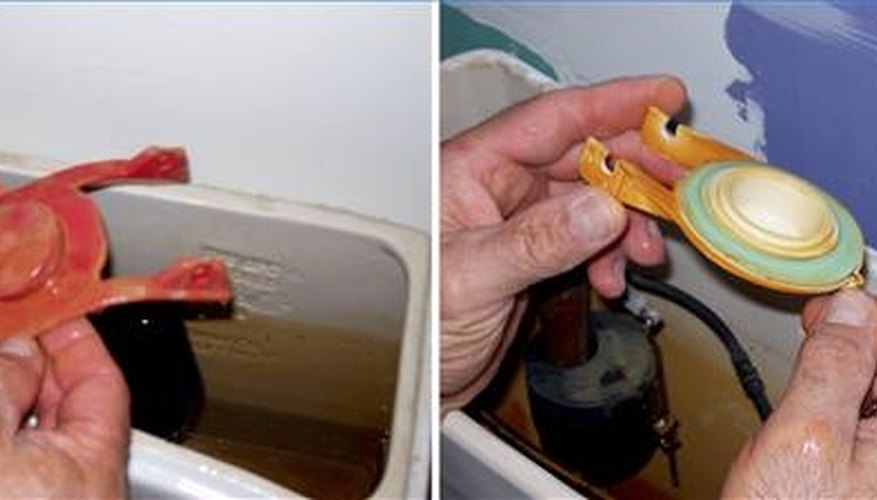 Determine what kind of flapper you have. Most toilets use a standard red rubber flapper valve available at any hardware or plumbing store. There are a few specialty toilets that use a different type of valve. If you aren't sure which kind of valve you have, take the flapper to the store so you can buy the proper replacement. If your flapper has a gasket seal, you only need to replace the gasket.
Install the new flapper. Before snapping in the new flapper, take a moment to clean your toilet tank where the flapper will seal. Use a sponge or cloth to wipe any rust or residue that may hinder a proper seal.
Finally, attach the flapper's chain to the flushing arm. Hook the chain so it is at the proper length to allow the flapper to seal when in the closed position and to open when the flush arm is pushed down.
Turn the water back on, and wait until the tank has filled. If the tank doesn't fill or leaks slowly jiggle the flapper around until it seats properly. Also, check your chain length to make sure it is long enough to allow the flapper to seat all the way down on the seal.