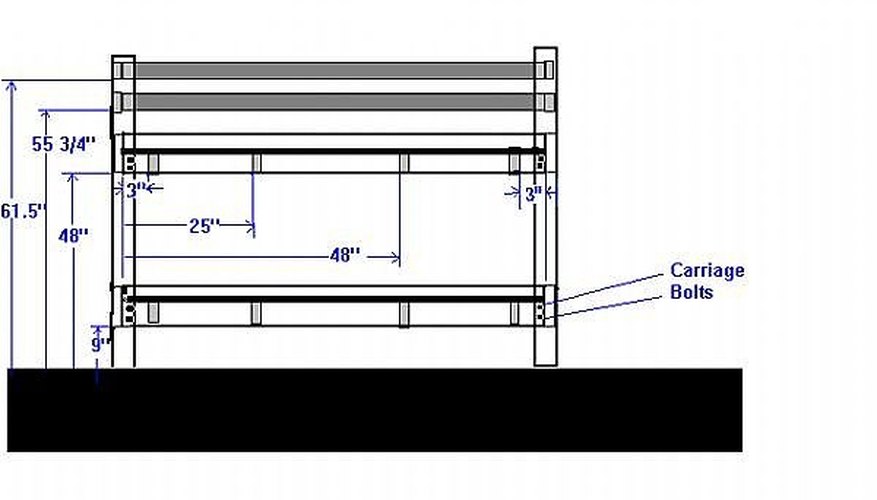 After gathering all of your tools and material, set up your circular saw and saw horse in a safe place (dry and well ventilated). Cut all wood pieces to the specified lengths listed in the material section.
Sand all cut lumber until smooth to prevent injury due to splinters.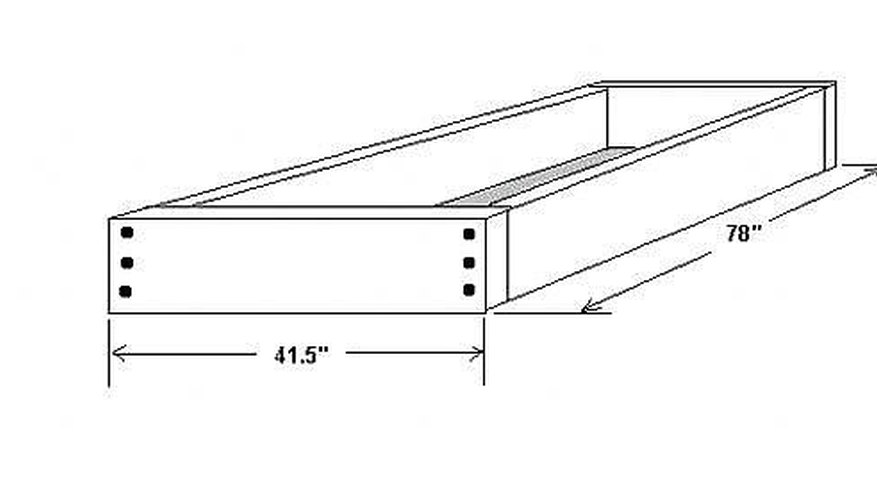 Building the Mattress frame; Use two (2) 41.5" 2x6's, and two (2) 78" 2x6's to construct one (1) rectangular mattress frame in the photo below. Connect with three (3), 3" deck screws at each corner.
Repeat. Now you should have two (2) rectangular mattress frames.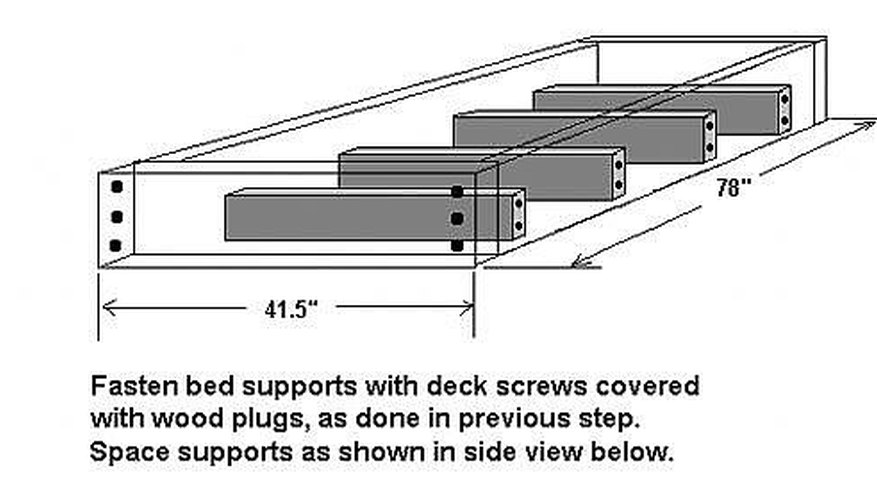 Insert the support joists (4 each) into the mattress frames as seen below. Space evenly. Connect with deck screws and finish nails.
Connect four (4) corner post to mattress frames at 1 foot high and 4 feet high accordingly (or to your desired height). Hold in place with finish nails. Drill two (2) 3/8 holes in each corner rail connection on each mattress frames. Insert carriage bolts with washer on each side of wood. Tighten nut.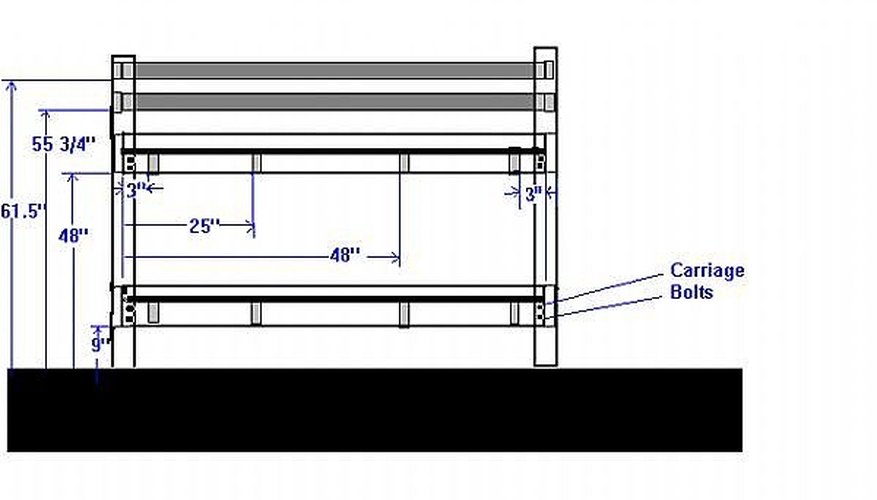 Use the 41.5" and 78" 2x4's to build two (2) more rectangular frames for guard rails (see step 2). Evenly space rails at top bunk and connect to corner posts with deck screws.
Place mattress decks into mattress frames. Fasten with finish nails and deck screws.
...that's it. Your done.
Things You Will Need

Circular Saw
Saw Horses
Sand Paper
Hammer
1 Pound of Finish Nails
Drill/Driver
3/8 inch drill bit
Philips driver bit
1 Pound of 3" deck screws
3/8 Wrench
(4) 2x4's, 68" Long for Corner Posts
(4) 2x6's, 75" Long for Mattress Frame
(4) 2x6's, 41.5" Long for Mattress Frame
(4) 2x4's, 41.5" Long for Guard Rails
(4) 2x4's, 75" Long for Guard Rails
(8) 2x4's, 38.5" Long for Support Joists
(16) 3.5", 3/8 Carriage Bolts
(16) 3/8 Nuts
(32) Washers
(2) 3/4" Plywood, 38.25"x74.75" for the Mattress Decks
Tips
If you desire to paint or stain your wood bunk bed I recommend doing it after the wood has been cut and before construction.

Please also see my article about building a bunk bed ladder to complement your new bunk bed.