How to Clean a Natural Stone Shower Stall
If you have a natural stone shower stall, you'll want to take care to use the proper cleaning techniques to preserve the material. Natural stone showers need regular cleaning due to their frequent use. Avoid harsh cleaning products that could damage the stone. Never use any soap scum and mildew removers on natural stone shower stalls, unless the label states that it is safe to do so.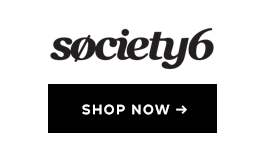 Purchase a marble and granite stone cleaner. Use this product on your shower stall. An example of a brand you can try is MB Stone Care MB-5. Buy this product directly from websites such as mbstonecare.com and mygranitecare.com.

Dilute the MB-5 with water and saturate the walls of your shower stall. You should use one part water and one part marble and granite stone cleaner.

Use a sponge to wipe away any of the dirt that has built up on the natural stone surfaces. To loosen soap scum, use the spray again and slide a plastic squeegee over the shower stall.

Mix 1//2 cup of ammonia with a gallon of warm water. Apply this to the soap scum if you still have problem areas after using the cleaning spray.

Get rid of mildew with a remover that is safe on natural stone. MB Stone Care also produces Mildew Stain Remover MB-9. To use, spray the areas of the shower stall with the solution. Leave it on for one hour and rinse any residue away using the showerhead.
Things You Will Need
Natural stone cleaner
Natural stone mildew remover
1/2 cup ammonia
Gallon of water
Squeegee
Sponges
Tip
If you don't have any cleaner available specially formulated for natural stone, use baking soda diluted with water as an alternative. Baking soda can be used as a mild cleaning agent for the shower and will not harm the natural stone. Read the manufacturer's instructions before applying the cleaners to the natural stone shower stall to make sure it is safe to use on your particular type of stone. To avoid mildew and soap scum buildup, consider using a squeegee on the walls after each shower to keep them dry.