How to Build an In Wall Bookcase
Many people enjoy the look of built-in wall bookcases; however, installing such a bookcase in an existing wall is often quite a chore. The shallow depth of 6 inches or less for most interior walls and the placement of wires, pipes and wall studs throughout the wall make built-in shelving hard to install in existing homes. Many homeowners and carpenters bypass this complicated task by extending the bookcases out of the wall surface and covering the wall completely with floor-to-ceiling bookcases.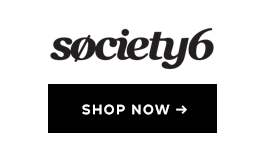 Determine the installation location of the in-wall shelves, and purchase enough panel board to cover the space and enough lumber to frame the bookcases and install all shelf sections. Purchase boards in a length that matches the maximum shelf width you intend to use, or the height of the bookcase you are building.

Paint or stain the panel board you have purchased for the back of the bookcases. Allow the paneling to dry overnight, and then attach it to the wall with tiny tack nails. Match seams up as closely as possible to hide them from view.

Install vertical pieces of the bookshelf first. Frame windows and doors with shelves to make the illusion of an in-wall bookcase more realistic and make them appear more like built-in shelves than bookcases pushed against the wall. Drive nails into the backs of each piece and into the wall at angles.

Cut the remaining 8-inch wide pieces to fit horizontally between the vertical pieces. Cut as many pieces as you need and in the lengths you need for each section between vertical pieces. Install the pieces by nailing each with tacks hammered in at angles along the back and sides of the bookcase.

Sand down all exposed surfaces and attach painter's tape to the panel backing to prevent paint splotching. To further create an illusion of in-wall shelves, paint the frame pieces the same color as the room's walls, and paint the interior pieces a darker color than the paneling and a different color than the frame pieces. Allow all paint to dry overnight, with proper room ventilation, before placing items on the bookcases.
Things You Will Need
Panel board
Wood paint or stain
Paintbrush
20 or more boards measuring approximately 1/2-inch thick and 8 inches wide
Miter saw
Small, skinny tack nails
Hammer
Wood putty
Sandpaper or orbital sander
Tip
Pin-stripe paneling makes a great backing for bookcases and other built-in shelving.