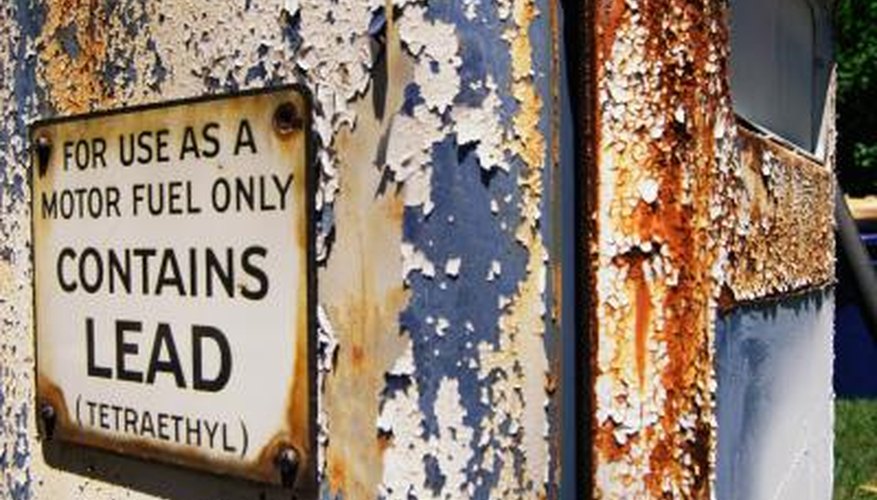 Many homes built before 1950 contain lead-based paint in some form. When the paint begins to chip, it is possible to breath in the paint dust. Lead affects brain development and breathing, and can lead to death. Home kits test for lead paint by using a chemical solution to test the paint. If lead is in the paint, the paint will darken as if it had been burned. This is why it is called a burning paint chip test.
Step 1
Wearing the gloves that come with the kit, scrape a small amount of paint chips from the wall. You will need about a tablespoon of paint. Do not scrap off any of the drywall beneath the paint as it may contaminate the sample.
Step 2
Place the paint in the container provided. Put a few drops of the chemical solution on the paint.
Step 3
Check the paint after a few minutes. If it has darkened, then you have lead in your paint and you will need to have it professionally removed.
Things You Will Need

Home lead paint test kit
Knife
Tip
Even if the burning paint chip test comes back positive, the test is not 100 percent accurate. You may want to consider having a lab test done to be sure. A lab test will also be able to tell you the exact level of lead contamination in your home. Also, if the test is positive you may want the water and other materials in your home tested for lead contamination.