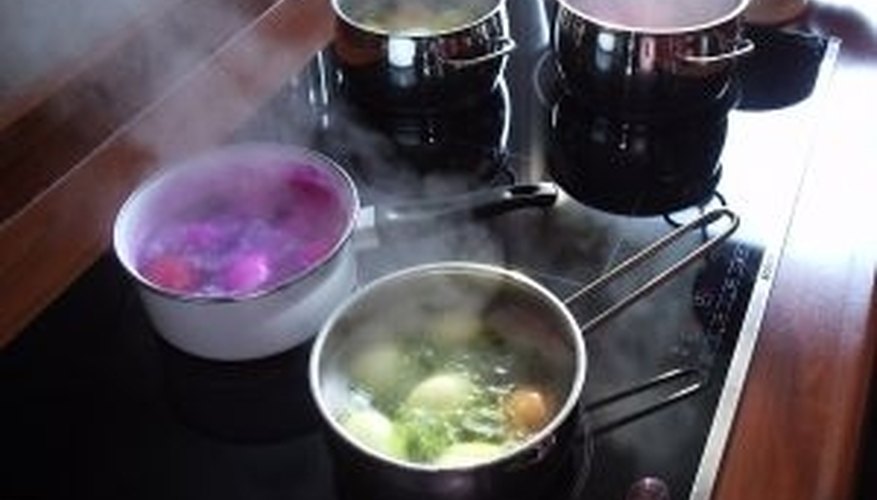 The primary issue is scratching. This is easy to avoid using proper cleaning methods. The process of cleaning black ceramic cooktops is different than cleaning the white variety. Black is more prone to damage when the proper methods aren't used, and the scratches are more obvious.
Mix 1/2 tsp. of liquid dish soap with 1 cup of water. Wipe down the cooktop with the solution using a soft towel.
Wipe the soap solution from the cooktop with clean water and a towel. Dry completely.
Wet a paper towel with vinegar. Wipe up remaining stains and dirt with the vinegar, avoiding any metal on or around the cooktop. Rinse the vinegar off with water.
Remove dry or stuck-on stains with a single-edge razor blade. Carefully scrape away the stain while avoiding direct contact with the cooktop.
Place a vinegar-dampened towel on top of the stain for 15 minutes. Wipe up the stain, rinse and dry thoroughly.
Things You Will Need

Towels
Dish soap
Paper towels
Vinegar
Razor blade
Tips
Wipe down the cooktop while it's warm to make stains easier to remove.

Purchase cooktop polishes from the manufacturer to extend the life of the cooktop.