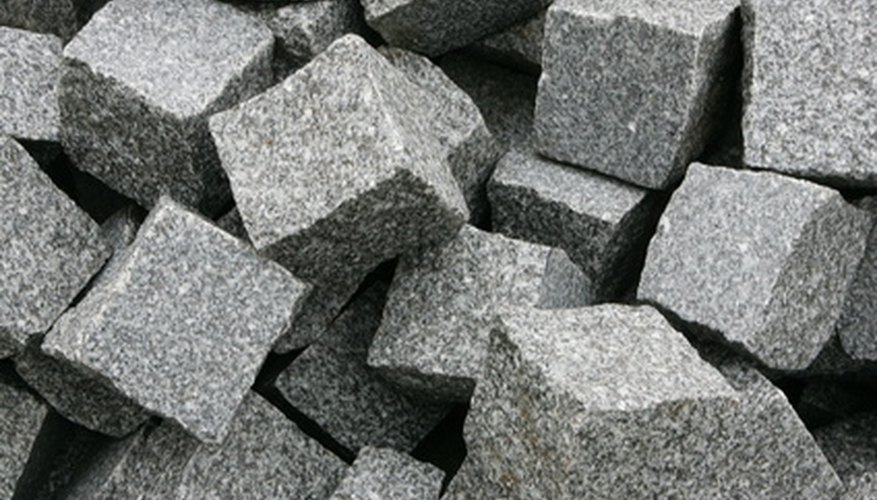 If you've purchased granite slabs to create countertops, chances are most of the granite will already be polished and ready to assemble. However, the edges tend to be rough and should be smoothed and polished for a more refined look.
Apply a course grit pad (50-150 grit) to the stone polisher and plug it in. To apply the pad, place it against the polisher. The velcro will allow the surfaces to stick to each other.
Turn the stone polisher on and press it against the rough natural stone granite. Move the polisher back and forth across the granite until it looks and feels polished. A few rough spots are okay at this stage.
Apply a grit pad in the 3000 to 5000 range (more refined) to the stone polisher and go over the polished area to smooth out any rough spots. Continue polishing until you've reached your desired level of smoothness.
Things You Will Need

Safety goggles
Ear protection
Dust mask
Stone polisher
Grit pads
Tips
Work outside to avoid messes.

This process applies to both wet and dry stone polishers.