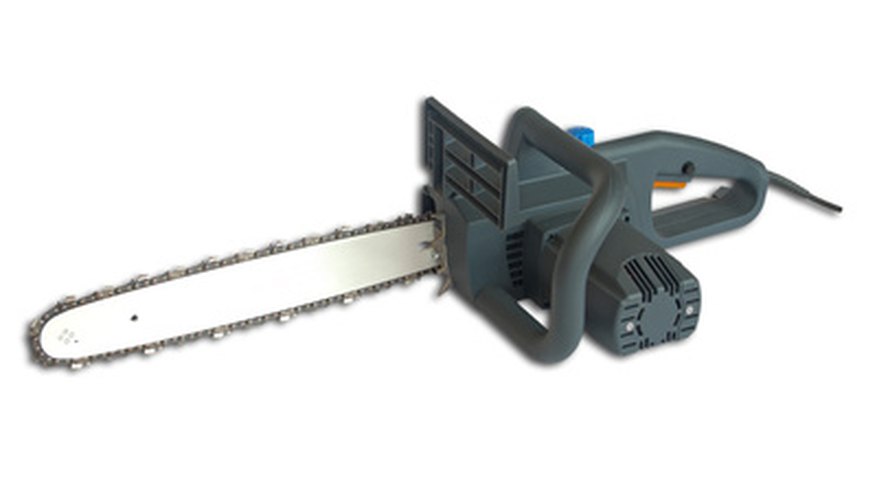 These chainsaws are designed for the light user in every way possible. For instance, the toolless chain tensioner, a knob located on the bottom of the machine, tightens and loosens the chain with just a spin of your finger.
Step 1
Turn the chainsaw off. Once it completely stops, grab the plastic chain brake on the top of the saw and push it backward.
Step 2
Pull on the chain lightly. If it has no give, it is too tight. If the chain is barely hanging on the bar, then it is too loose.
Step 3
Locate the knob on the bottom half of the saw where the motor and the chain meet.
Step 4
Loosen the chain by rotating the knob counterclockwise. Tighten the chain by moving the knob clockwise.
Tip
A new chain may need tightening after as few as five cuts.