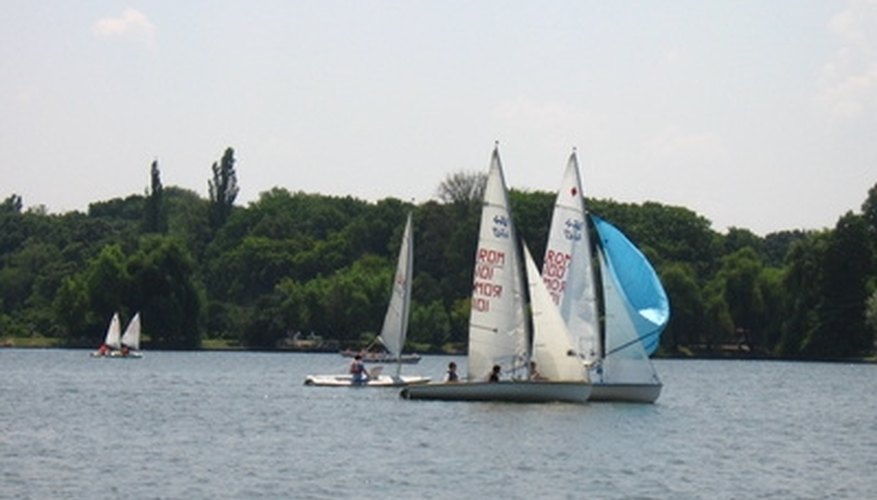 These odors are caused by cigarette smoke, body odor, fish, rotten food and many other things. The longer you leave the problem untreated, the worse it will become. Before long, you won't want to invite friends out on your boat because you're worried about the smell turning them off. Remove the odors in the same way you'd rid your house of unpleasant smells.
Fill a glass bowl with charcoal, such as charcoal briquettes or activated charcoal if you can find it. Place the bowl inside your boat and let it sit for several days. The charcoal absorbs odors in the air and should remove most of your smells relatively quickly.
Place a bowl in your boat and fill it with plain white vinegar. Find the area of the boat where the scent is the strongest and set the bowl in this area. Keep it off the ground, to reduce the chances of someone accidentally knocking it over. The vinegar will pull odors out of the air.
Sprinkle baking soda around all fabric or carpeted areas of the boat, including the carpet and your seat coverings. Let the baking soda sit for at least an hour and then vacuum it up. Alternatively, set an open box of baking soda in the boat for several days to remove the bad odors.
Clean all areas of the boat with a combination of soap and warm water. Focus on the interior of the boat, especially if you only notice the smell while inside. Wait for a warm day and gently wash all seats, walls and floors. Rinse with fresh water and let air dry.
Pour cat litter into a cardboard box and set the cat litter in a prominent place on the boat. The cat litter works like the charcoal at absorbing odors from the air. It works especially well if the scent is stuck in the air or caused by moisture, as the cat litter also absorbs all moisture in the surrounding areas.
Things You Will Need

Glass bowl
Charcoal
White vinegar
Baking soda
Vacuum
Soap
Warm water
Cat litter
Cardboard box
Tip
If you use the boat for catching fish, keep the fish stored on ice as soon as you catch one. Don't let the fish sit on the boat uncovered for any period of time, as this can cause the scent to attach itself to your floorboards and other areas of your boat.